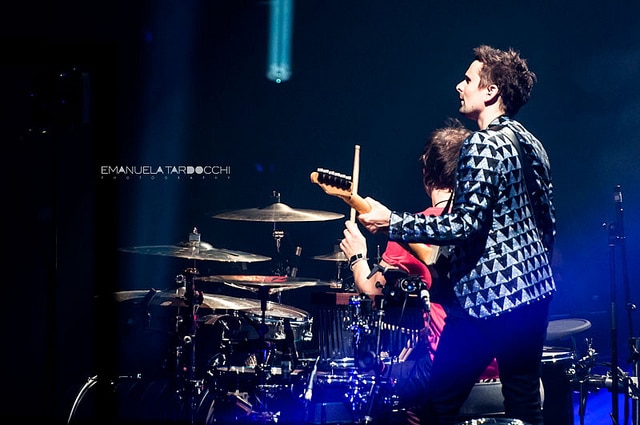 Last night on Jool's Holland, Muse played two new tracks from their upcoming album Drones which is set to be released on June 5th. Muse joined girl rock band Sleater-Kinney and veteran Seastick Steve on the show last night.
With the full show set to air on Friday night, Muse played two of their new tracks 'Psycho' and 'Mercy'. The latter is the most recent track to be released off the new album. Frontman Matt Bellamy has high hopes for the new album and recently said that 'This is our best album, we haven't been able to say that for a while".
Muse haven't officially announced any tour dates in Ireland this year , but hopefully we will hear some news in the near future. The last time they played in Ireland was back in 2012 during The 2nd Law World Tour. 
Photo Credit: Emanuela Tardocchi