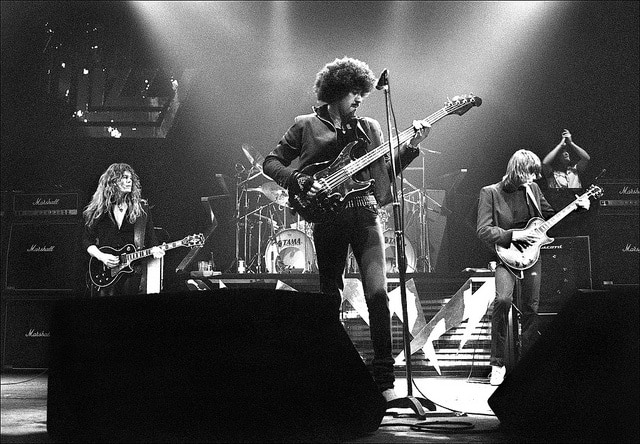 Thin Lizzy's biggest hit by far is the classic rock anthem 'The Boys Are Back In Town', apparently though it was never actually meant to be on their iconic 6th album Jailbreak. According to legendary Thin Lizzy guitarist Scott Gorham, they didn't really think it was that great at the time.
Speaking to Classic Rock, Gorham spoke about how it almost didn't make it on "To tell you the truth, we weren't initially going to put 'The Boys Are Back In Town' on the Jailbreak album at all. Back then you picked 10 songs and went with those because of the time restrictions of vinyl".
Gorham revealed that it was one of a number of songs they had to choose from ""We recorded 15 songs, and of the 10 we picked, that wasn't one of them", It turns out it was management that were the ones that eventually convinced them " Management heard it and said, 'No, there's something really good about this song.' Although back then, it didn't yet have the twin guitar parts on it."
In his new venture with Black Star Riders Gorham is wary that he doesn't want to make the same mistake again "It shows you how thin the line can be that separates success from failure. Whenever we're discussing lead-off tracks with Black Star Riders, I always say, 'Don't listen to me – I'm the one who thought 'The Boys Are Back In Town' shouldn't have been a single!'"
After releasing their second album last year, Black Star Riders are on their European tour and will be coming to the Dublin's 3Arena on December 3rd.
Photo Credit: Harry Howard Potts