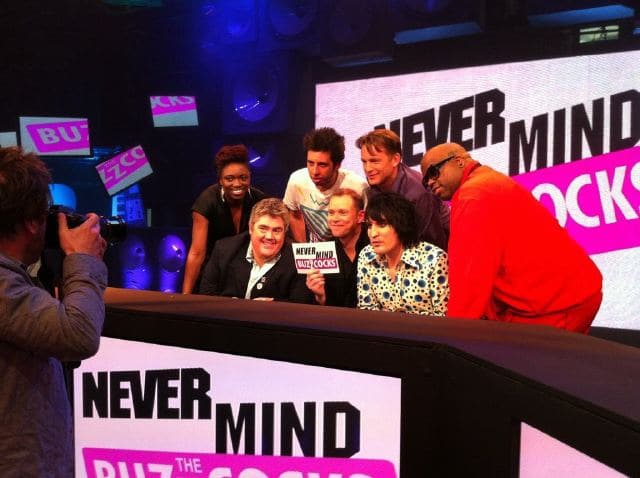 The iconic music-themed quiz show Never Mind The Buzzcocks has been axed by the BBC today after 18 years on air, which included 28 series and a total of 269 episodes. The show launched in 1996 on BBC TWO and in December 2014, the final show aired.
A spokesperson for the BBC stated that "After 28 series we've decided not to bring Never Mind The Buzzcocks back to the BBC. This will create space for new entertainment formats in the future". Rhodd Gilbert was Buzzcocks first permanent presenter for five years, yet he still couldn't help the shows declining ratings.
A number of different of comedians appeared on the show down through the years,whether as a guest or as presenter. Simon Amstell was probably the most controversial presenter. Simon famously made Preston from the Ordinary Boys walk off set, while he read extracts from Chantelle Houghton's book, who was Preston's wife at the time.
Phil Jupitus, Noel Fielding and Bill Bailey were other notable regulars on the show down through the years. Countless musical guests have appeared on the show during it's lifespan. Arguably the most memorable segment of the show was when the teams would play musical charades and their teammates would have to guess what songs they were trying to sound out.
Photo Credit: Official Blackberry Images