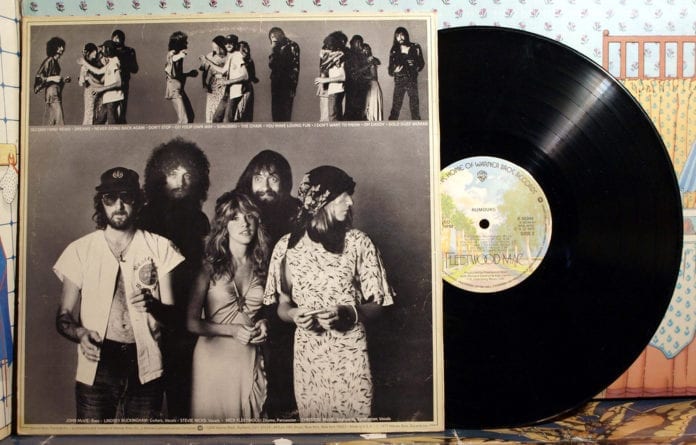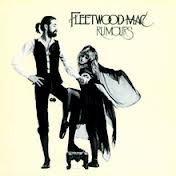 Rumours is the eleventh studio album by British-American rock band Fleetwood Mac. Largely recorded in California during 1976, it was produced by the band with Ken Caillat and Richard Dashut and was released on 4 February 1977 by Warner Bros. Records. The record peaked at the top of both the United States Billboard chart and the United Kingdom Albums Chart. The songs "Go Your Own Way", "Don't Stop", "Dreams", and "You Make Loving Fun" were released as singles. Rumours is Fleetwood Mac's most successful release; along with winning the Grammy Award for Album of the Year in 1978, the record has sold over 45 million copies worldwide, making it one of the best-selling albums of all time. Rumours has received diamond certifications in several countries, including the US, Canada and Australia.
The band wanted to expand on the commercial success of the 1975 record Fleetwood Mac, but struggled with relationship breakups before recording started. The Rumours studio sessions were marked by hedonistic behaviour and interpersonal strife between Fleetwood Mac members; these experiences informed the album's lyrics. Influenced by pop music, the record's tracks were recorded using a combination of acoustic and electric instruments. The mixing process delayed the completion of Rumours, but was finished by the end of 1976. Following the album's release in 1977, Fleetwood Mac undertook worldwide promotional tours.
Rumours garnered widespread critical acclaim. Praise centred on its production quality and harmonies, which frequently relied on the interplay among three vocalists. The record has inspired the work of musical acts in different genres. Often considered Fleetwood Mac's best release, it has featured in several publications' lists of the best albums of the 1970s and the best albums of all time. In 2004, Rumours was remastered and reissued with the addition of an extra track and a bonus CD of outtakes from the recording sessions. A three-CD reissue of the album was released by Warner Brothers on 29 January 2013. The set included outtakes of songs and concert tracks the band played while on tour in 1977.
In July 1975, Fleetwood Mac's tenth album was released to great commercial success, eventually selling over four million copies and reaching No. 1 in 1976. The record's biggest hit single, "Rhiannon", gave the band extensive radio exposure. At the time, Fleetwood Mac's line-up consisted of guitarist and vocalist Lindsey Buckingham, drummer Mick Fleetwood, keyboardist and vocalist Christine McVie, bassist John McVie, and vocalist Stevie Nicks. After six months of non-stop touring, the McVies divorced, ending nearly eight years of marriage. The couple stopped talking to each other socially and discussed only musical matters. Buckingham and Nicks—who had joined the band before 1975's Fleetwood Mac, after guitarist Bob Welch had left were having an on/off relationship that led them to fight often. The duo's arguments stopped only when they worked on songs together. Fleetwood faced domestic problems of his own after discovering that his wife Jenny, mother of his two children, had had an affair with his best friend.
Press intrusions into the band members' lives led to inaccurate stories. Christine McVie was reported to be in hospital with a serious illness, while Buckingham and Nicks were declared the parents of Fleetwood's daughter Lucy after being photographed with her. The press also wrote about a rumoured return of original Fleetwood Mac members Peter Green, Danny Kirwan, and Jeremy Spencer for a 10th anniversary tour. Despite false reports, the band did not change its line-up, although its members had no time to come to terms with the separations before recording for a new album began. Fleetwood has noted the "tremendous emotional sacrifices" made by everyone just to attend studio work. In early 1976, Fleetwood Mac crafted some new tracks in Florida. Founding members Fleetwood and John McVie chose to dispense with the services of their previous producer, Keith Olsen, because he favoured a lower emphasis on the rhythm section. The duo formed a company called Seedy Management to represent the band's interests.
In autumn 1976, while still recording, Fleetwood Mac showcased tracks from Rumours at the Universal Amphitheatre in Los Angeles. John McVie suggested the album title to the band because he felt the members were writing "journals and diaries" about each other through music. Warner Bros. confirmed the release details to the press in December and chose "Go Your Own Way" as a January 1977 promotional single. The label's aggressive marketing of 1975's Fleetwood Mac, in which links with dozens of FM and AM radio stations were formed across America, aided the promotion of Rumours. At the time, the album's advance order of 800,000 copies was the largest in Warner Bros.' history.
Rumours was released on 4 February 1977 in the US and a week later in the UK. The front cover features a stylised shot of Fleetwood and Nicks dressed in her "Rhiannon" stage persona, while the back has a montage of band portraits; all the photographs were taken by Herbert Worthington. On 28 February 1977, after rehearsing at SIR Studios in Los Angeles, Fleetwood Mac started a seven-month-long promotional tour of America. Nicks has noted that, after performing mostly Rumours songs during gigs, the band initially encountered poor receptions from fans who were not accustomed to the new material. A one-off March performance at a benefit concert for United States Senator Birch Bayh in Indiana was followed by a short European tour of the UK, the Netherlands, France, and Germany in April. Nigel Williams of Uncut called Fleetwood Mac's performances "rock's greatest soap opera". "Dreams", released in June 1977, became the band's only number one on the US Billboard Hot 100.
A hybrid stereo-5.1 multichannel DVD-Audio was released in 2001, and in September 2011, a hybrid stereo-5.1 multichannel Super Audio CD by Warner Japan in their Warner Premium Sound series. Fleetwood Mac's main writers—Buckingham, Christine McVie and Nicks—worked individually on specific songs, but sometimes shared lyrics with each other. "The Chain" is the only track that all members, including Fleetwood and John McVie, collaborated on. All songs on Rumours concern personal, often troubled, relationships. According to Christine McVie, the fact that the lyricists were extensively focusing on the various separations became apparent to the band only with hindsight. "You Make Loving Fun" is about her boyfriend, Fleetwood Mac's lighting director, after she split from John. Nicks' "Dreams" details a breakup and has a hopeful message, while Buckingham's similar effort in "Go Your Own Way" is more pessimistic. After a short fling with a New England woman, he was inspired to write "Never Going Back Again", a song about the illusion of thinking that sadness will never occur again once feeling content with life. The lines "Been down one time/Been down two times" are in reference to the lyricist's efforts when persuading the woman to give him a chance.
"Don't Stop", written by Christine McVie, is a song about optimism. She noted that Buckingham helped her craft the verses because their personal sensibilities overlapped.McVie's next track, "Songbird", features more introspective lyrics about "nobody and everybody" in the form of "a little prayer". "Oh Daddy", the last McVie song on the album, was written about Fleetwood and his wife Jenny Boyd, who had just got back together. The band's nickname for Fleetwood was "The Big Daddy". McVie commented that the writing is slightly sarcastic and focuses on the drummer's direction for Fleetwood Mac, which always turned out to be right. Nicks provided the final lines "And I can't walk away from you, baby/If I tried". Her own song, "Gold Dust Woman", is inspired by Los Angeles and the hardship encountered in such a metropolis. After struggling with the rock lifestyle, Nicks became addicted to cocaine and the lyrics address her belief in "keeping going".
Rumours is built around a mix of acoustic and electric instrumentation. Buckingham's guitar work and Christine McVie's use of Fender Rhodes piano or Hammond B-3 organ are present in all tracks. The record often includes stressed drum sounds and distinctive percussion such as congas and maracas. It opens with "Second Hand News", originally an acoustic demo titled "Strummer". After hearing Bee Gees' "Jive Talkin'", Buckingham and co-producer Dashut built up the song with four audio tracks of electric guitar and the use of chair percussion to evoke celtic rock. "Dreams" includes "ethereal spaces" and a recurring two note pattern on the bass guitar. Nicks wrote the song in an afternoon and led the vocals, while the band played around her. The third track on Rumours, "Never Going Back Again", was also created as a simple acoustic demo, titled "Brushes"; Fleetwood Mac then added further instrumental audio tracks to make it more layered. Inspired by triple step dancing patterns, "Don't Stop" includes both conventional acoustic and tack piano. In the latter instrument, nails are placed on the points where the hammers hit the strings, producing a more percussive sound. "Go Your Own Way" is more guitar-oriented and has a four-to-the-floor dance beat influenced by The Rolling Stones' "Street Fighting Man". The album's pace slows down with "Songbird", conceived solely by Christine McVie using a nine-foot Steinway piano.
Side two of Rumours begins with "The Chain", one of the record's most complicated compositions. A Christine McVie demo, "Keep Me There", and a Nicks song were re-cut in the studio and were heavily edited to form parts of the track. The whole of the band crafted the rest using an approach akin to creating a film score; John McVie provided a prominent solo using a fretless bass guitar, which marked a speeding up in tempo and the start of the song's final third. Inspired by R&B, "You Make Loving Fun" has a simpler composition and features a clavinet, a special type of keyboard instrument, while the rhythm section plays interlocking notes and beats. The ninth track on Rumours, "I Don't Want to Know", makes use of a twelve string guitar and harmonising vocals. Influenced by the music of Buddy Holly, Buckingham and Nicks created it in 1974 before they were in Fleetwood Mac. "Oh Daddy" was crafted spontaneously and includes improvised bass guitar patterns from John McVie and keyboard blips from Christine McVie. The album ends with "Gold Dust Woman", a song inspired by free jazz, which has music from a harpsichord, a Fender Stratocaster guitar, and a dobro, an acoustic guitar whose sound is produced by one or more metal cones.
Rumours was a huge commercial success and became Fleetwood Mac's second US number one record, following the 1975 eponymous release. It stayed at the top of the Billboard 200 for 31 non-consecutive weeks, while also reaching number one in Australia, Canada, and New Zealand. In May 2011 it re-entered Billboard 200 chart at number 11, and the Australian ARIA chart at number 2, due to several songs from the album being used for the "Rumours" episode of the American TV series Glee. The album was certified platinum in America and the UK within months of release after one million units and 300,000 units were shipped respectively. All three major US trade publications—Billboard, Cash Box, and Record World—named it Album of the Year for 1977. After a debut at number three, Rumours peaked at the top of the UK Albums Chart in January 1978, becoming Fleetwood Mac's first number one album in the country. In February, the band and co-producers Caillat and Dashut won the 1978 Grammy Award for Album of the Year. The album had sold over 10 million copies worldwide by the month of March, including over eight million in the US alone.
By 1980, 13 million copies of Rumours had been sold worldwide, a figure which increased to nearly 20 million by 1987. By the time of Fleetwood Mac's reunion tour in 1997, it had sold 25 million copies worldwide. The amount rose to 30 million by 2004, and to 40 million by 2009. As of 2012, Rumours has spent 488 weeks in the UK Top 100 album chart and is the 14th best-selling album in UK history and is certified 11× platinum by the British Phonographic Industry, the equivalent of three million units shipped. The record has received a Diamond Award from the Recording Industry Association of America for a 19× platinum certification or 19 million units shipped, making it, as of 2012, the sixth best-selling album in US history (by number of units shipped). It is also certified 2× diamond by the Canadian Recording Industry Association after shipping two million units, it debuted at No. 1 in Canada when it was released with sales of 59,000, and 13× platinum by the Australian Recording Industry Association, the equivalent of 910,000 copies shipped. By 2006 it was also certified 5× gold by the Bundesverband Musikindustrie for shipping 1,250,000 copies in Germany.
Mick Fleetwood has called Rumours "the most important album we ever made", because its success allowed the group to continue recording for years to come. Pop culture journalist Chuck Klosterman links the record's sales figures to its "really likable songs", but suggests that "no justification for greatness" is intrinsically provided by them. The Guardian collated worldwide data in 1997 from a range of renowned critics, artists, and radio DJs, who placed the record at number 78 in the list of the 100 Best Albums Ever.
In 1998, Legacy: A Tribute to Fleetwood Mac's Rumours was produced by Fleetwood and released. The record contained each song of the original Rumours covered by a different act influenced by it. Among the musicians involved were alternative rock bands Tonic, Matchbox 20, and Goo Goo Dolls, Celtic rock groups The Corrs and The Cranberries, and singer-songwriters Elton John, Duncan Sheik, and Jewel. Other diverse acts influenced by Rumours include baroque pop artist Tori Amos, hard rock group Saliva, and indie rock band Death Cab for Cutie.
In 1998, Q placed Rumours at number three—behind The Clash's London Calling and Pink Floyd's The Dark Side of the Moon—in its list of 50 Best Albums of the 70s.In 1999, Vibe featured it as one of 100 Essential Albums of the 20th Century. In 2003, VH1 ranked the record at number 16 during its 100 Greatest Albums countdown, while Slant included it as one of 50 Essential Pop Albums.
The same year, USA Today placed Rumours at number 23 in its Top 40 Albums list, while Rolling Stone ranked it at number 25 in its special issue of "The 500 Greatest Albums of All Time", the highest Fleetwood Mac record. In 2006, Time named it in its All-TIME 100 Albums shortlist, while Mojo featured it in its unnumbered list of 70 from the 1970s: Decade's Greatest Albums. The record is included in both The Guardian's "1000 Albums to Hear Before You Die" and the book 1001 Albums You Must Hear Before You Die. In the 2013 reissue of the album, Pitchfork Media's Jessica Hopper gave the album a rare 10 out of 10, earning it best new reissue.
In 2011, the television series Glee, had a "Rumours" episode that used six songs from the album. The episode renewed interest in the album, and Rumours re-entered the Billboard 200 chart at #11. This was the highest chart entry by a previously issued album since the Rolling Stones' Exile on Main St. re-entered the chart at number 2 on 5 June 2010.
Track listing
Side one
No.
Title
Writer(s)
Length
1.
"Second Hand News"
Lindsey Buckingham
2:44
2.
"Dreams"
Stevie Nicks
4:14
3.
"Never Going Back Again"
Lindsey Buckingham
2:15
4.
"Don't Stop"
Christine McVie
3:12
5.
"Go Your Own Way"
Lindsey Buckingham
3:38
6.
"Songbird"
Christine McVie
3:21
Side two
No.
Title
Writer(s)
Length
7.
"The Chain"
L. Buckingham, Mick Fleetwood, C. McVie, John McVie, S. Nicks
4:16
8.
"You Make Loving Fun"
Christine McVie
3:31
9.
"I Don't Want to Know"
Stevie Nicks
3:15
10.
"Oh Daddy"
Christine McVie
3:58
11.
"Gold Dust Woman"
Stevie Nicks
5:02