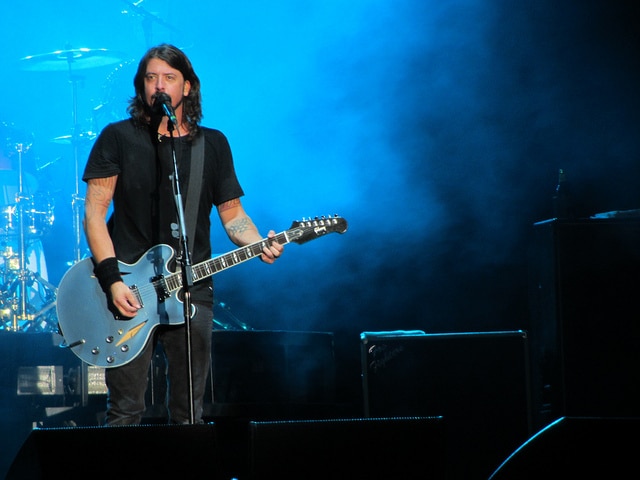 Foo Fighters announced they are releasing a new album named Sonic Highways, due out November 10th, it will be the eighth LP from the lads.
The rockers teased us, all last week, with Facebook posts indicating "big news" on Monday 11th. The band posted eight images for an online treasure hunt, when all the images were pieced together, they created an image with a figure eight in the centre.
They also posted an eight second album preview of frontman Dave Grohl growling out words "All rise!".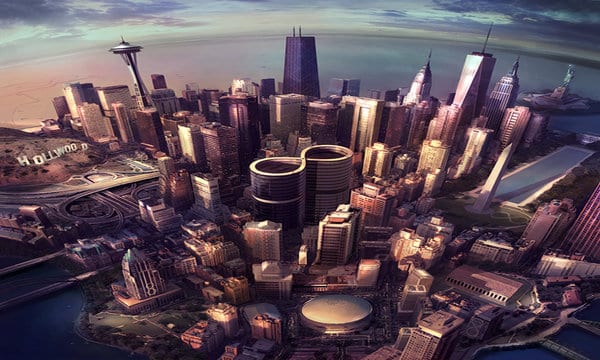 The image is reported to be the new album cover. The special vinyl edition features nine different covers, one for each of the eight cities the band recorded songs in.
Today on their YouTube account they posted a 14-second clip of singer Dave Grohl getting a tattoo of the phrase "In the end, we all come from what's come before". Check it out below.
The new record clocks in a 44 minutes, and Foo Fighters released a track list of eight songs.
1. Something From Nothing
2. The Feast and The Famine
3. Congregation
4. What Did I Do?/God As My Witness
5. Outside
6. In The Clear
7. Subterranean
8. I Am A River
The Foo Fighters documented the making of their new studio album for HBO. Each episode takes place in a different city, it follows the group as they travel across America recording the new LP. Read more about the television series and the making of the album on Nova's website here.