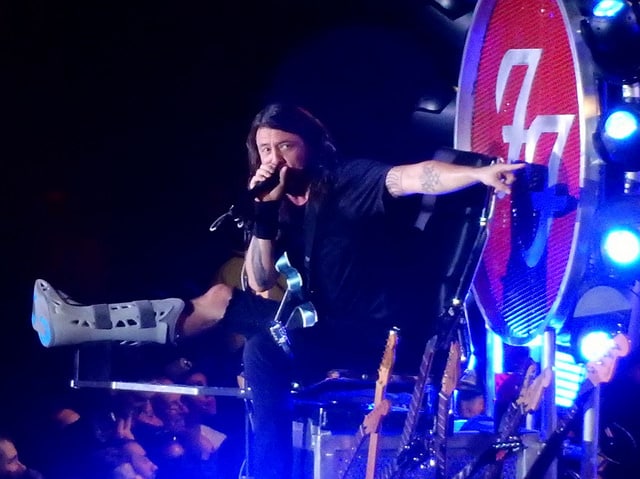 Foo Fighters recently made good on their promise to play in Cesena, Italy after a video of 1'000 people playing 'Learn To Fly' went viral. The video was made to get Foo Fighters to play a concert in Cesena.
Grohl and co performed at Carisport in Cesena last night and invited the organizer of the viral video onstage to play with them. They also invited another fan onto the stage as he played drums for a cover of 'Under Pressure'.
The Foo Fighters frontman addressed the fans in attendance thanking them for what they did "To see you people, singing our song for the whole fucking world, to me, it's the greatest moment of my life," adding that "Of course we couldn't say no, we had to come. You trapped us, we had to come here."
Grohl then said "I hope you do the same thing for U2, Pearl Jam, Soundgarden, Rage Against the Machine, do it for all rock bands. And if they say no, you know what you say? Vaffanculo! [Italian for "f**k you"]"
You can check out Dave Grohl's address to the fans and Foo fighters cover of 'Under Pressure' with the viral video organiser down below.
Photo Credit: slgckgc