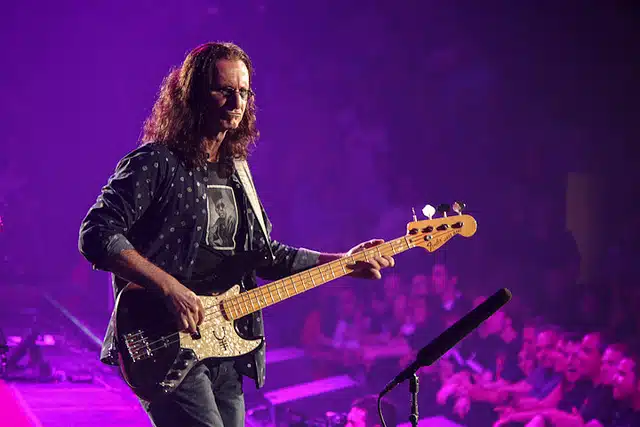 Geddy Lee of Rush has spoken in a recent interview about how he once had the opportunity to work with Metallica. Lee spoke about the opportunity among other things in a new interview about the R40 tour.
Speaking about the tour in an interview with Noisey, Geddy Lee spoke about how the shows have been arranged "I had a kind of devolution concept percolating in my mind when I first realized that we were going to be a doing a 40th retrospective at some point."
Rush have decided to play their set on the R40 tour in reverse chronological order, meaning a lot of their more well known songs are near the second half of the set. Speaking about the decision, Geddy Lee said "It's funny. At first some of those songs we didn't feel we could pull off—until we got into rethinking some aspects of it and rehearsing them together. And once we did, it became really a lot of fun to play them ."

Geddy Lee was the asked about the rumour that he was supposed to have worked with Metallica on Master of Puppets. He said "It's sort of true. There was some discussion with Lars, back in the day, about working with them," adding that "we talked about working together and I liked their band a lot at that time. But it just never came together.
Photo Credit: Roberta Baker