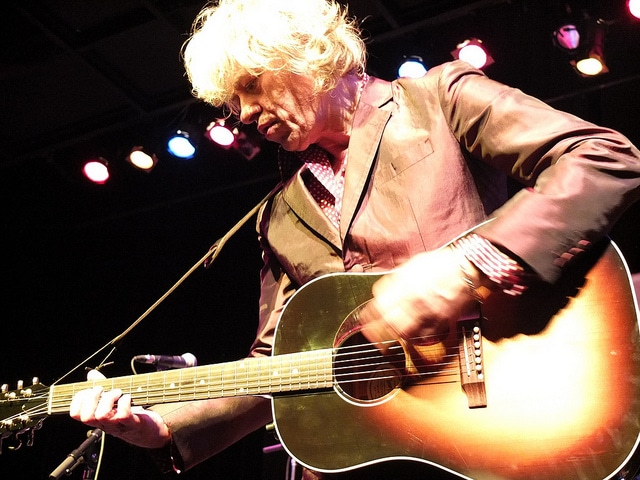 Band Aid organiser Bob Geldof clears up why Paul McCartney didn't 'make the cut' for the latest 'Do They Know It's Christmas?' (2014) single.
The Band Aid 30 track features the likes of Coldplay's Chris Martin, Ed Sheeran, Sam Smith, Queen's Roger Taylor, Elbow, Sinead O'Connor and Bono.
The money raised from sales of the song will go towards the fight against Ebola in Africa.
McCartney featured on the previous Band Aid 20 version of 'Do They Know It's Christmas?' in 2004. Bono and Chris Martin also appeared on that single along with Neil Hannon, the Darkness' Justin Hawkins, Snow Patrol, Travis' Fran Healy and Thom Yorke.
In an interview with The Daily Mirror, Geldof said: "Macca's always done stuff. He was in the band in 2004 – him, Radiohead and Damon. But look, on this we've got from the newest to the hippest to the oldest… and he hasn't made the cut, what can I tell you?"
Geldof tried to put an emphasis on musicians that were "caining it" in North America.
"The thing is, there's only so many lines, so what do you do? At one point Midge Ure was like, 'We can't take more', so you try and make it the girls and the boys, that's the first thing. Then it's who's happening in America – that's really important as sales are quantifiably more over there. Ellie Goulding, Ed Sheeran, One Direction, Coldplay, Sam Smith, U2… all these people are caning it in America."
The charity song reportedly raised €1.2 million in the first five minutes of being released on iTunes.
There is also a Band Aid 30 app available to download called BandApp. It allows fans to get a behind-the-scenes look at the recording of the new 'Do They Know It's Christmas?' track.
The app is free to download but it will offer a a pay section, to gain access to exclusive Band Aid 30 content, with all the proceeds going towards the Band Aid Trust.
Watch the official video for  'Do They Know It's Christmas? (2014)' here.