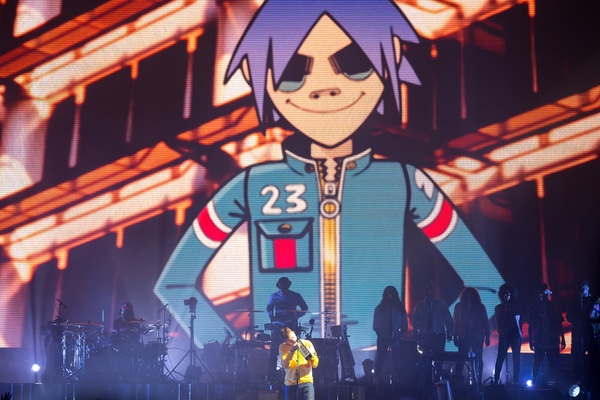 Gorillaz have announced a set of Austrailian shows for 2022. These will be their first gigs down under in more than 10 years.
Tickets for the shows will also go on sale on Wednesday October 6 at 9am local time via Secret Sounds.
Gorillaz had already confirmed that they will be performing live at the festival Splendour in the Grass at Byron Bay, New South Wales. These will take place in July 2022.
This announcement of their upcoming tour comes following the released of their latest album "Song Machine: Season One Strange Timez". 
"Meanwhile"
Last month, Gorillaz also released the EP "Meanwhile", celebrating the Notting Hill Carnival. Speaking on this EP, Gorillaz co-creator Damon Albarn had this to say.
Albarn told NME, "We're really going back to the spirit of the first record (their self-titled 2001 album)". 
He also added, "It's really exciting and we've been really enjoying it. It's a nice kind of counter-balance to 'The Nearer The Fountain…', really. I've definitely needed a dose of something else after I finished that record. Steel pan drums and Casio MT-40s were always going to be a good cure". 
Gorillaz Tour Dates
JULY
Sunday 24 – Melbourne, John Cain Arena
Tuesday 26 – Sydney, Qudos Bank Arena
Back in March, Gorillaz also re-released their debut self-titled album to mark 20 years since its original release.  They also hinted at releasing NFT collectables.
Reflecting on the last 20 years, Gorillaz bassist Murdoc Nicals had this to say.
"I'm exhausted", he said. "20 years is a long time to be top of your game and let's be clear here, it's a one man gig keeping this show on the road". 
A lot of names get bandied about, a lot of pretenders to the throne, one or two in particular… But there is only one Murdoc Niccals. As an ex of mine once said, it's hard to be a diamond in a rhinestone world". 
More on this here.