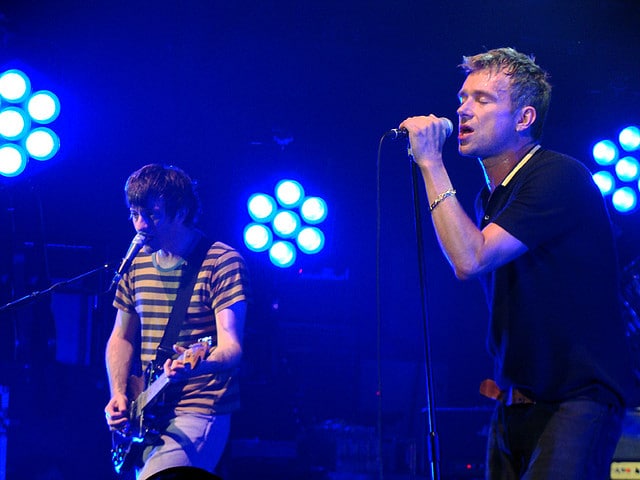 Blur's guitarist Graham Coxon admits that even playing sporadic shows over the past few years "was getting tedious" without having "new material."
Last week, Blur announced that they're releasing a new album titled The Magic Whip, their first LP in twelve years.
The Magic Whip was recorded in Hong Kong, it features twelve new tracks and will be out on April 24th in Ireland.
Blur's last album Think Tank came out in 2003, after which each of the members went their separate ways, to relax, regroup and work on other projects. The last record the Coxon was involved with was 1999's LP 13.
Blur's frontman Damon Albarn described Think Tank as bollocks compared to their new album.
In an interview with South China Morning Post, Coxon chatted about recording The Magic Whip and the influence Hong Kong had on their music.
Coxon said: "We just couldn't have done any more shows without some new material. It was getting tedious, and some of the fans were getting peeved about it."
"Obviously the city is going to make its way into the music. A lot of the stuff guitar-wise reflected my anxiety at the intense environment of Hong Kong. And you have this kind of dislocation when you're not recording in your own city."
Blur's drummer Dave Rowntree has been giving his thoughts on the band's new upcoming album.
Listen to Blur's new song 'Go Out' below.
*Image Stuart Leech.*