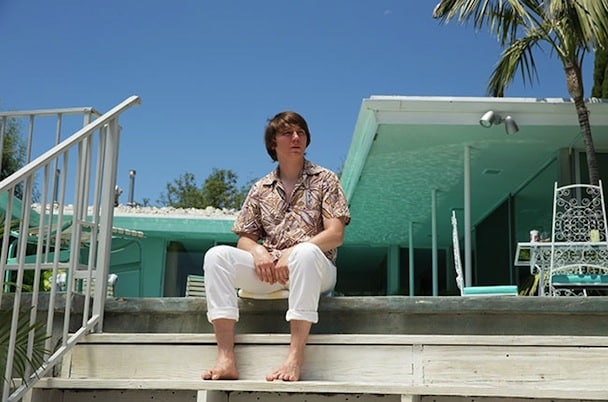 Radio Nova looks forward to some of the most promising music documentaries and feature films in 2015.
2014 was an outstanding year for music films, Britpop band Pulp released 'Pulp: A Film About Life, Death & Supermarkets', a Kickstarter campaign funded the Elliot Smith movie 'Heaven Adores You', The National put out the all-access film 'Mistaken For Strangers' and let's not forget about Arcade Fire's short horror film 'Festi', starring Peter Gabriel, Fleet Foxes, LCD Soundsystem's James Murphy, The National and Slash.
And of course, who could forget about the best music documentary series of the past few years, Foo Fighters' 'Sonic Highways', in which the American rockers document the making of their new studio album also titled Sonic Highways.
That's all in the past now, so here some of the top movies to look out for this year.
Kurt Cobain: Montage Of Heck – Director Brett Morgen explains that eight years of preparation have gone into the upcoming film. "I discovered over 200 hours of unreleased music and audio, a vast array of art projects (oil paintings, sculptures), countless hours of never-before-seen home movies, and over 4,000 pages of writings that together help paint an intimate portrait of an artist who rarely revealed himself to the media."
Untitled Beatles Film – Ron Howard will direct and produce a documentary on the band's touring years between 1960 and 1966.
All Things Must Pass: The Rise and Fall of Tower Records – Directed by Tom Hanks' son Colin, the movie focuses on Russ Solomon, the man who started Tower Records in 1960.
No Manifesto: A Film About Manic Street Preachers – The filmmakers were given an all access pass to record the Welsh rockers. The documentary charts the band's rise to fame, their recording process and looks at the impact of all their albums.
What Happened, Miss Simone? – This film charts the career of the blues singer Nina Simone and focuses on her contributions to the civil rights movement.
Heartworn Highways Revisited – The sequel to the music documentary Heartworn Highways is coming out. The film celebrates the 40th anniversary of the original movie and examines the outlaw country scene of the mid-70's.
Untitled MIA film – This documentary has been in the making for many years, the rumours are it will finally get released after constant delays. The untitled project reveals an intimate portrait of of one of the most interesting recording artists in the world today.
Love And Mercy – A new feature film about The Beach Boys' frontman Brian Wilson chronicles his dark years spent under the care of therapist Eugene Landy. The film stars Paul Dano (Little Miss Sunshine, There Will Be Blood) as Wilson. The movie follows his rise with The Beach Boys, their seminal album Pet Sounds, the volatile Smile recording sessions and his reemergence in the Eighties with his medical malpractice lawsuit against his therapist.