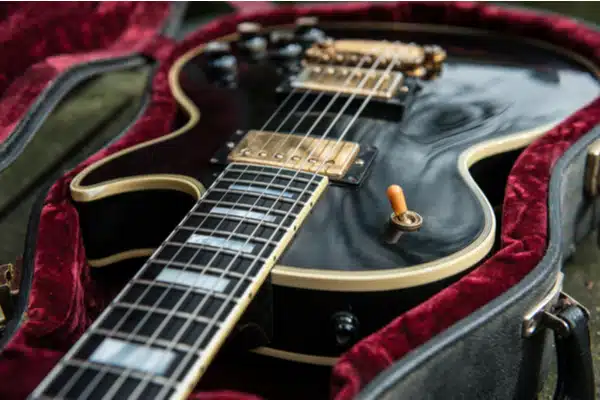 Canadian Police just north of Toronto have been searching for a man accused of shoplifting an $8,000 Gibson Custom Shop Les Paul guitar. CCTV footage spotted the thief casually leaving the store after he stuffed the six-stringer down his trousers.
York Regional Police Department have said the alleged theft occurred on December 20th, and had been reported 10 days later. They allege a man entered Cosmo Music on Richmond Hill, Ontario, stuffed the Gibson Custom Shop 60th Anniversary, '59 Les Paul standard electric guitar in his pants, and left the store. Security footage of the incident, which has now been shared by the police, shows the man sitting with the guitar, before sliding it neck first into his trousers.
After the neck had been concealed, the man proceeded to hide the guitar's body under his jacket. Despite the provided security footage being such low resolution, it remained clear that the man had shoplifted as there had been a large bulge in his pants. The man then continued to window shop and even played another nearby acoustic guitar in order to act like a regular shopper.
Once vacated the store, police claim the man jumped into a vehicle, driven by his accomplice, and made the getaway. They describe the first suspect as a man in his 20s wearing "extremely large, baggy" trousers, with no description of the driver.
Unfortunately, the footage cuts out before we get to find out what he looked like walking around with a four-kilogram electric guitar stuffed down his trousers. He apparently did so confidently enough, as he managed to exit the store without his rather sizable outline being noticed.
See the footage for yourself below. The video shared by police also shows closeups of the man's face and the guitar in question. Police are also seeking a second suspect, who drove the guitar thief away from the scene.