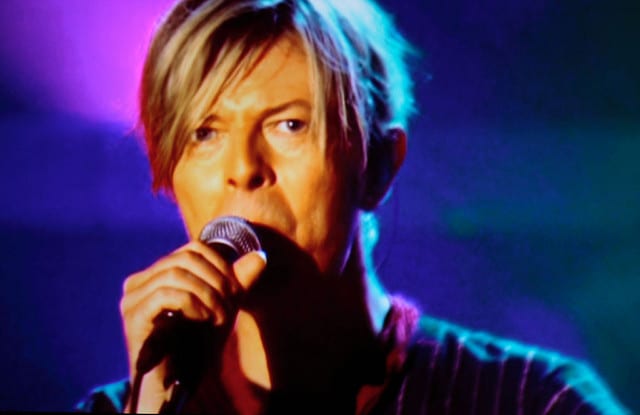 David Bowie fans are discovering various tricks and hidden pictures in the album artwork for 'Blackstar'.
Jonathan Barnbook, the cover's designer had previously spoken to BBC Radio 6 Music about the cover, saying "There are a number of black stars on the album, it's not just the five on the front – and they do symbolise different things in life," He continued,"For instance, there's the rosette that looks a little bit like a price ticket; this is still a commercial product, you still buy it. There's the guiding star; that idea of person you follow in your life, the idea of something spiritual that music gives you.
However, the designer hinted that there may be more surprises to be discovered, "There are a lot of other things going on that aren't completely at the surface, but I do hope people see them – not necessarily straight away."
Fans have been taking to social media to show the various hidden tricks in the album's artwork, including putting the album artwork under a black light which turns the star on the cover blue.
You may have heard what happens if you expose it to sunlight. Well, it turns out that if you put the Blackstar LP under a blacklight…. pic.twitter.com/WvDg7xkF8t

— matt (@RobboRobson21) November 13, 2016
Other tricks discovered by fans include reflecting light from different sides of the album to create a star, a bird and a spaceship. As well as this, fans believe the font used on the back, 'Terminal' was in reference to Bowie's terminal illness.
Photo Cred: Rosana Prada