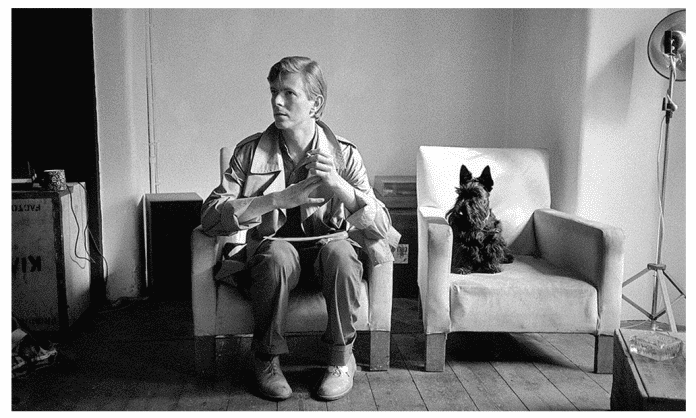 Fans will be able to purchase limited edition investment prints along with other collectibles.
Dublin's Ebow gallery is set to re-open to the public next month. The gallery will showcase the gorgeous Irish instalment of the 'Bowie by Duffy' exhibition.
The show will focus on the dynamic relationship between David Bowie and photographer Brian Duffy . The Irish photographer created, amongst others, the iconic Aladdin Sane album cover.
Between 1972 and 1980 Duffy collaborated with Bowie on five powerful photo sessions. From Ziggy Stardust, Aladdin Sane and White Sands to Lodger and Scary Monsters. The show promises to feature a wealth of rare and previously unreleased images from all five sessions.
David Douglas MD of the ebow gallery and ebow the digital agency said in a statement, "For me, this show is a celebration of the dynamic relationship between two of the centuries greatest artistic innovators – both of whom have strong family ties to Ireland."
Douglas revealed he joined forces with the photographer's son, Chris Duffy, to bring the collection to Dublin.
"I have been working closely with Chris Duffy, an incredible photographer in his own right, to bring this important show to the capital. The vibrancy, energy and knowledge that he exudes is infectious and we are so excited to welcome him back to Ireland. I am delighted to bring the gallery back to life with such an incredible show."
The exhibits launch night will take place on Thursday April 13th to fittingly coincide with the 44th anniversary of the release of Aladdin Sane.
Limited edition investment prints will be available for sale along with other collectibles. Pieces are definitely on the pricey side, ranging from €300 to €90,000.
Located on 1 Castle Street, Christchurch, Dublin 2, the exhibition will run from 13th April 2017 for approximately three weeks.
Picture Credit: Images Accreditation: Photo Duffy ™ Duffy Archive & The David Bowie Archive ™ and Photo Duffy ™ Duffy Archive