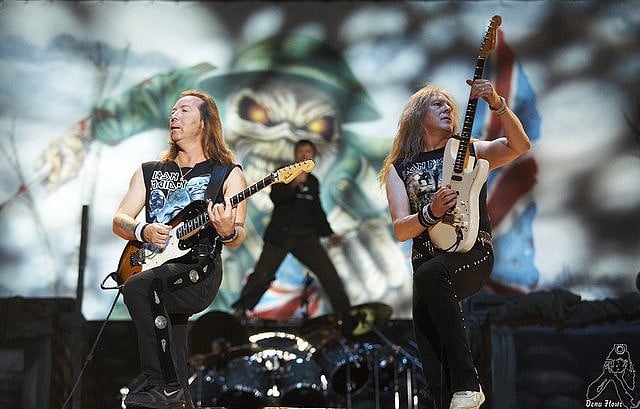 Iron Maiden have released a new video showing the story so far on the band's Book of Souls World Tour. Their global trip sees them flying in their own jumbo jet Ed Force One as they promote their 16th album Book of Souls- their first double-length studio work.
It arrived last September after a delay caused by frontman Bruce Dickinson's cancer battle. Speaking about his subsequent recovery and the tour Dickinson said "A year ago I didn't even know if I could sing – we've had an amazing turnaround in fortune, getting rid of that, and getting out to doing the tour. Pretty much the whole of the US is sold out. It's amazing."
The new video from Iron Maiden shows footage of their shows in South America. They still have more gigs to come in South America with further dates to follow in North America, Japan, China, New Zealand, Australia, South Africa and Europe, including a headline appearance at this year's Download festival at Donington.
Speaking recently about the band's legacy, drummer Nicko McBrian said that "As long as we have our health and we can still get up and do it then we will. We won't ever become a parody of ourselves."
You can watch a video down below of Iron Maiden on their Book of Souls tour in South America.
Photo Credit: Dena Flows