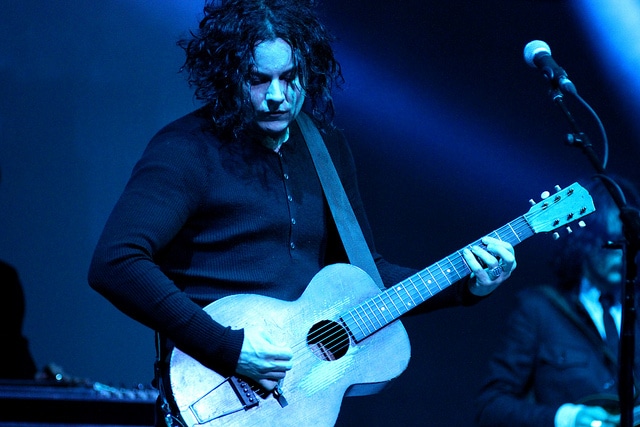 Jack White allegedly had an altercation with The Black keys drummer Patrick Carney in New York last night. The incident was revealed in a series of tweets by The Black Keys drummer.
Patrick Carney had a lot to say about Jack White as he sent out a number of tweets about the former White Stripes man. Carney said that he had never met White before but that he "was mad" and "tried to fight me" when the pair found themselves in the same bar.
That was just the start as Carney layed into White even more "He is why I play music. The bully assholes who made me feel like nothing. Music was a private non competitive thing," adding that "Not the best drummer but a passionate one. But any way Jack White. A 40 year old bully tried to fight the 35 year old nerd."
The final tweet from Carney was "Jack white is basically Billy Corgan's dumb ass zero t-shirt in human form." White recently responded to these accusation however, denying any wrong doing.
In a statement from White he said "Nobody tried to fight you, Patrick," adding "Nobody touched you or 'bullied' you. You were asked a question you couldn't answer so you walked away." Apparently though the two have recently cleared the air between each other.
Photo Credit: Alex Rauch