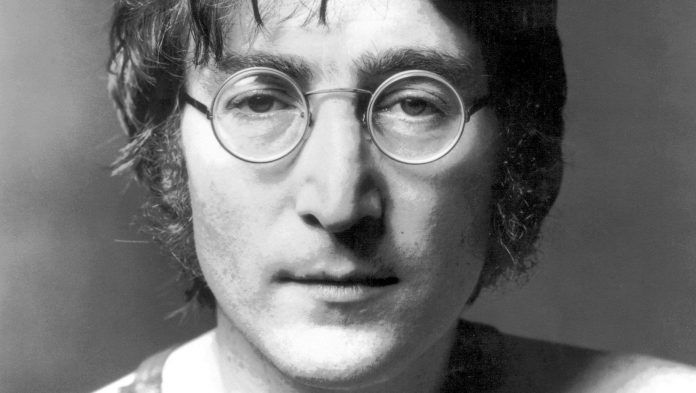 Imagine is the second album by John Lennon. Recorded and released in 1971, it tended towards songs that were gentler, more commercial and less primal rock than those on his previous album, the critically acclaimed John Lennon/Plastic Ono Band. The album is considered the most popular of his works. In 2012, Imagine was voted 80th on Rolling Stone magazine's list of the "500 Greatest Albums of All Time".
While in New York, both former-Beatles John Lennon and George Harrison had a short jam session. At this session, Lennon asked Harrison if he would like to perform on Lennon's next album, with recording that was to begin in a week's time at Lennon's Ascot Sound Studios at his Tittenhurst Park residence. Harrison said yes, and would ask friend Klaus Voormann, via a phone call, if he wanted to come to the recording sessions.
The first songs, "It's So Hard" and "I Don't Want to Be a Soldier, Mama, I Don't Want to Die", were recorded in February 1971 at Abbey Road Studios, during sessions for Lennon's single "Power to the People". (Other sources give the location as Ascot, however.) A cover of The Olympics' 1958 song "Well (Baby Please Don't Go)", later released on John Lennon Anthology, was recorded in June 1971, during the recording of this album. Lennon would choose to remake "I Don't Want to Be a Soldier", however, once the main album sessions were under way.
Lennon enlisted help from Nicky Hopkins, members of the Apple band Badfinger, Alan White and Jim Keltner. George Harrison would also drop by to contribute lead guitar parts on various songs. Recording for the album started on 23 June 1971, at Ascot Sound Studios. Lennon showed the musicians a song that he had recently written, the album's title track "Imagine". Besides recording the tracks that would end up on the album, also recorded during the sessions was the unreleased song "San Francisco Bay Blues", a demo for a track that would later turn up in complete form on Lennon's Mind Games album, as "Aisumasen (I'm Sorry)", and a demo of "I'm the Greatest".
Lennon and Ono flew to New York on 3 July 1971, to continue sessions for the album the next day, at Record Plant. Although the basic tracks for Imagine were initially recorded at his home studio, Ascot Sound Studios in Tittenhurst Park, many of the instruments were re-recorded at the Record Plant in New York City, where strings and saxophone by King Curtis were also added. The tracks that were finished at Record Plant are: "It's So Hard", "I Don't Want to Be a Soldier" and "How Do You Sleep?". As on his last album, Phil Spector joined Lennon and Yoko Ono as co-producer on Imagine. Extensive footage of the sessions, showing the evolution of some of the songs, was originally filmed and titled, Working Class Hero before being shelved. Footage of "Gimme Some Truth" aired as part of the BBC TV show The Old Grey Whistle Test, on 12 December 1972. Later on, bits of footage was released as part of the documentary, Imagine: John Lennon, and there is another documentary featuring footage from the sessions, released as Gimme Some Truth: The Making of John Lennon's Imagine.
Imagine was written and recorded during a period of particularly bad feeling between Lennon and former bandmate Paul McCartney, following The Beatles' break-up the year before and McCartney winning his case in the High Court to have their legal partnership dissolved. Harrison guested on half of Imagine 's ten tracks, including the brutal "How Do You Sleep?" − a song written in retaliation against McCartney's alleged personal attacks on Lennon and Ono, on their recent Ram album. Although Lennon softened his stance in the mid '70s and claimed he wrote "How Do You Sleep?" about himself, he revealed in 1980: "I used my resentment against Paul … to create a song … not a terrible vicious horrible vendetta … I used my resentment and withdrawing from Paul and The Beatles, and the relationship with Paul, to write 'How Do You Sleep?'. I don't really go 'round with those thoughts in my head all the time …"
The title track "Imagine" became Lennon's signature song and was written as a plea for world peace. "Jealous Guy" has also had enduring popularity; it was originally composed as "Child of Nature" during the songwriting sessions in India in 1968 that led to The Beatles' double album The Beatles. "Oh My Love" and the song "How?" were influenced by his experience with primal therapy: "How?" contains the questions he was facing while going through the changes produced in him during the ongoing process of primal therapy, while "Oh My Love" was written to communicate the joy and growth Lennon was experiencing as a result of the therapy.
Lennon also indulged his love of rock and roll with "Crippled Inside" and "It's So Hard". "Gimme Some Truth", originally heard during the Let It Be sessions in early 1969, appears on the album with a new bridge. The politically themed "I Don't Want to Be a Soldier" closes the first half of Imagine in a cacophonous manner. The last song on the album was "Oh Yoko!", EMI pushed for this track to be the single, but Lennon thought it was too "pop"
The album was released on 9 September 1971 in the United States and a month later, on 8 October, in the UK. Early editions of the LP included a postcard featuring a photo of Lennon holding a pig, in mockery of McCartney's similar pose with a sheep on the cover of Ram. It was also originally released in quadrophonic. "Imagine", backed with "It's So Hard", was released as a single, in the US on 11 October 1971. The album went to number 1 worldwide and became an enduring seller, with the title track reaching number 3 in the United States.
Upon the album's release, Rolling Stone reported that "it contains a substantial portion of good music" but, regarding the album's predecessor as superior, warned of the possibility that "his posturings will soon seem not merely dull but irrelevant". In 2012, Imagine was voted 80th on Rolling Stone magazine's list of the "500 Greatest Albums of All Time".
Track listing
All songs written by John Lennon, except where noted.
Side one
"Imagine" – 3:01
"Crippled Inside" – 3:47
"Jealous Guy" – 4:14
"It's So Hard" – 2:25
"I Don't Want to Be a Soldier" – 6:05
Side two
"Gimme Some Truth" – 3:16
"Oh My Love" (Lennon−Yoko Ono) – 2:50
"How Do You Sleep?" – 5:36
"How?" – 3:43
"Oh Yoko!" – 4:20