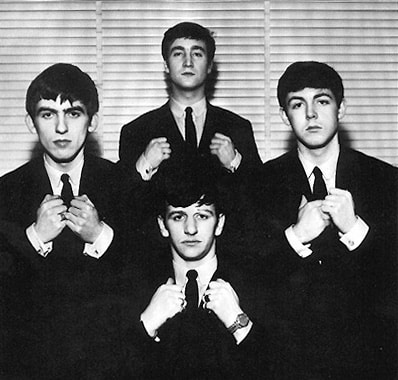 The guitar that John Lennon used for The Beatles' very first single 'Love Me Do' is set to be sold for reportedly around €700,00. The acoustic guitar is said to have been lost for over 5o years, but has since reappeared and is set to be put up for auction
'Love Me Do' was released back in 1962, but only reached #1 in the US, two years later. Lennon's J-160E Gibson guitar was used for the track back in 1962, but in 1963 it mysteriously disappeared.
You can imagine that the guitar is in high demand after having been lost for so long. The guitar was supposedly bought back in 197o's by amateur musician John McCaw and reportedly only sold for a "few hundred dollars" in the US. McCaw noticed the similarity to Lennon's acoustic in a book by Beatles expert Andy Babiuk and approached him to see if he could tell if it was the original.
Baibuk stated that when he is approached by fans that "99 percent of the time it's nothing", later it was found that the guitar's serial number matched that of Lennon's original. The guitar was use on a number of other tracks including ' I Want To Hold Your Hand' and 'She Loves You'. It is set to be sold in Los Angeles at Julien's Auction from  November 6-7, for between €500,000 and €700,000.
Before its goes on auction auction, the item will be on show at an exhibition at LBJ Presidential Library in Austin and the Grammy Museum in LA.
Photo Credit: Stijn Vogels