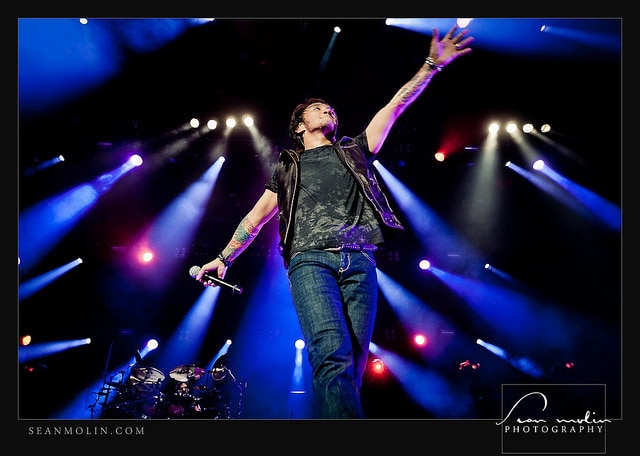 Journey drummer Deen Castronovo has pleaded guilty to and subsequently sentenced for a number of domestic violence charges. The drummer was arrested earlier this year back in June.
Castronovo was charged over domestic violence but was released on bail after his $20,000 (€17,500) bond was met. The Journey drummer appeared in court in Oregon on Monday October 12th.
He was was sentenced to four years on probation. He is also required to undergo counselling for domestic violence and drug abuse.If he violates the terms of his probation he faces five years in prison.
Castronovo was also charged back in 2012 over allegedly assaulting his girlfriend, he later said "It was a misunderstanding that should not have been escalated to such a level in the first place".
Journey previously announced that they would replace him for their tour during the summer, with Omar Hakim, who has previously worked with Madonna, Miles Davis and others, as he filled in during Journey's North American tour.
It was confirmed in a statement from the band that read "We, Journey, have made the decision to have Omar Hakim play drums for the band's upcoming US concerts and Canadian dates."
Photo Credit: Sean Molin