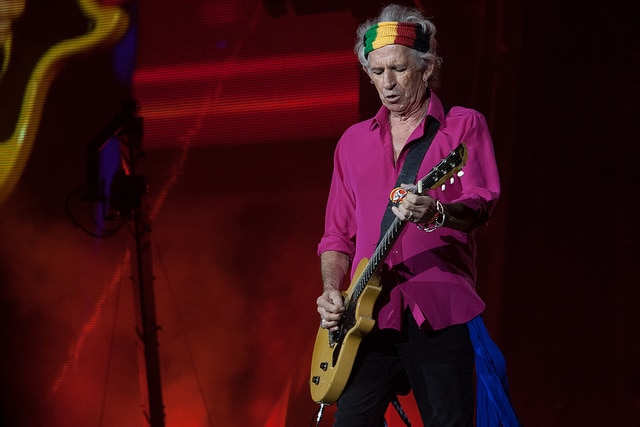 Keith Richards has recently revealed that the Rolling Stones will start work on a new album next year. Richards said he has been trying to get everyone back in the studio after they recently finished their Zip Code tour.
Speaking to Entertainment Weekly, Richards said "I'm trying to get the Stones into the studio," before adding "But I don't quite honestly see it happening this year."
Richards elaborated on this by saying "After we do South America in February and March [2016], I'd love to get back in the studio some time around April." Keith Richards also recently addressed some rumours that the band would be parting ways.
Last month during a video broadcast by The Stones at the launch of their new exhibition entitled Exhibitionism, the band said they won't be splitting any time soon.
"People have said we're splitting up since every tour from about 1975," said Richards. "If anybody should be interested in when we're going to quit, it should be the Stones, and they're not particularly interested in doing so."
As well as working with The Stones on a new album, Richards will be releasing his new album this month titled Crosseyed Heart. The album releases on September 18th and is his first solo album in 23 years.
Photo Credit: aka Francois aka Mister Pink