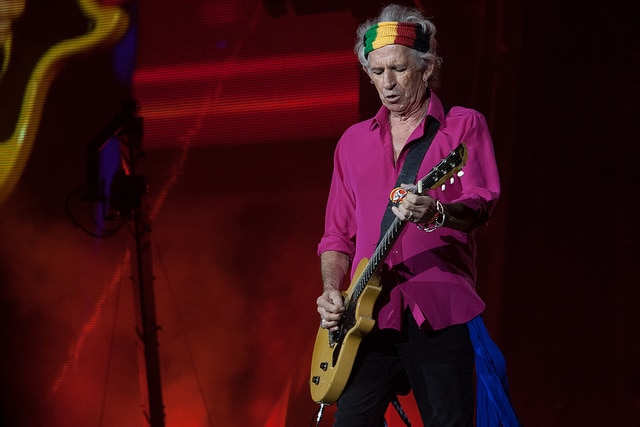 Rolling Stones guitarist Keith Richards has recently made a playlist of the songs that he would be bring to a desert island with him. Richards appeared on BBC's 'Desert Island Discs' on Sunday and gave his top picks.
Richards picked a total of eight records to 'take to a desert island' in the show that's been running since 1942. The list is quite an eclectic one but it does feature a lot of older artists since Richards loves the blues.
Some of the names on the list include Chuck Berry, Etta James and Hank Williams. Keith Richards also spoke about his long career on the radio show on Sunday evening.
Richards spoke about the image people have of him "The image is like a ball and chain. I do love old Keith, and I do love the way people cotton on to him. It's one part of me and a lot of that's in the past. I'm growing up, or rather evolving."
Keith Richards also spoke about his love of instruments "I used to sit in the back of these music stores for hours holding guitars and watching people repair things, the smell of glue. From a very early age, I was into the making of instruments, not just the playing of them."
Check out the list below:
Chuck Berry, 'Wee Wee Hours'
Hank Williams, 'You Win Again'
Aaron Neville, 'My True Story'
Etta James, 'Sugar on the Floor'
Freddie Scott, 'Are You Lonely for Me'
Gregory Isaacs, 'Extra Classic'
Nigel Kennedy and the English Chamber Orchestra, 'Spring From Vivaldi's Four Seasons'
Little Walter, 'Key to the Highway'

Photo Credit: aka Francois aka Mister Pink