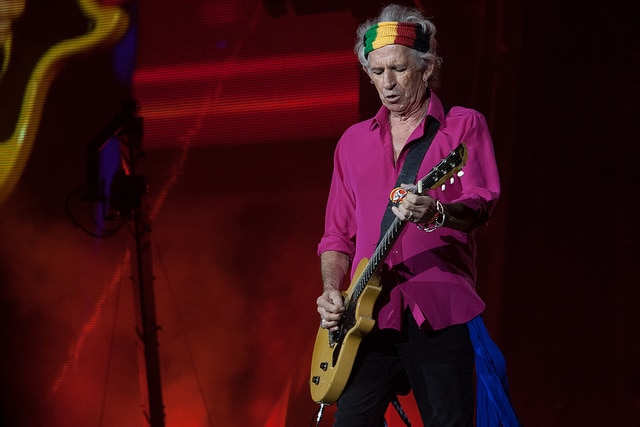 Keith Richards has recently hinted at the possibility of The Rolling Stones recording a new album. The band are currently on their summer North American tour and it seems that fellow bandmate Mick Jagger shares Richards sentiments. Jagger recently stated that he also wants to record new material either with the band or as a solo artist.
In a recent interview with Rolling Stone, Richards stated that more than likely if they record a new album, it would be sooner rather than later. When asked about the possibility of recording he said "Funny you should mention recording" Richards said. "Just last week, the word 'studio' popped up while we were rehearsing. I said, 'Well, let's find a time. I'm ready'."
They last released an album back in 2005 titled A Bigger Bang and they will be re-releasing their classic album Sticky Fingers next week on June 8. It seems that they have got the itch to record, so hopefully we will see them go back into the studio soon enough.
Fellow Stones guitarist Ronnie Woods also spoke about the band's current situation saying "it's the best vibe ever within the band".  Woods said how it has been difficult for Jagger since L'Wren Scott tragically died last year. However Woods went onto say "the band has become even more important to him because of that."
Back in April, Richards spoke about a possible timeframe for the new album "We're talking about doing some recording after this tour, but there's nothing definite. We just threw out the idea. I'd like to get the boys back in the studio again."
Photo Credit: aka Francois aka Mister Pink