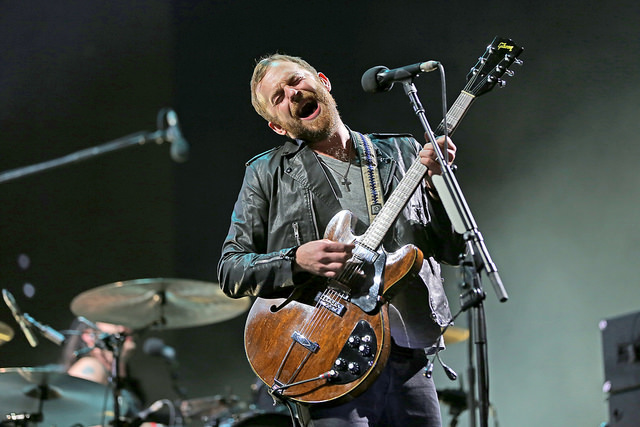 Kings Of Leon have announced their next album is coming soon.
The Nashville natives confirmed the news on Twitter yesterday, posting a teaser video which counted down through each of their albums before concluding with "7 is coming".
The tweet also read "The wait is over", so fans can take one big sigh of relief.
Both Jared and Nathan Followill had been teasing the announcement and the title of the album in their recent tweets using the hashtag #WALLS. The album, reportedly titled, Walls, has yet to get a release date but is expected to be available this year. It will seek to act as the follow up to their 2013 Mechanical Bull. 
Speculation has hinted the release of a rumoured new single too – 'Waste A Moment' is reportedly the first single which will be released from the new album. Headline Planet has estimated an early September release. 

In an interview last year, drummer Nathan Followill said, "We've already started pre-production in our studio for the next record, but the main thing on the calendar for 2016 is getting the record finished. And then the whole press machine kicks up and doing press for the record", NME reports.
The group have three upcoming gigs this year in Krakow, Berlin and Mexico.
Click here to view that tweet.
Photo Credit: Paniko.Cl