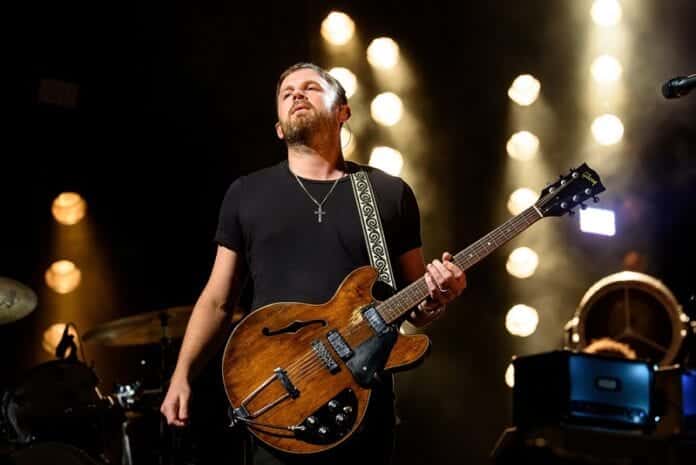 Kings of Leon have released a dramatic black and white music video for their new song 'Echoing'.
The band deliver a live performance of the new track in the grainey video. The new single is from their upcoming new album 'When You See Yourself'.
It is the follow up to their 2016 album entitled 'Walls'.
The new album will be produced by Markus Dravs who produced their last album.
'When You See Yourself' will be released on March 5 and is available to order here.
Recently, Kings of Leon released the first two singles from the new album, 'The Bandit' and '100,000 People'. The former saw the band release a similar music video on its debut.
You can check out the video for 'Echoing' below.
The news of the album came as a surprise as it was revealed in an email sent to fans that included the news, the track list and some of the lyrics that appear on the new record.
Kings of Leon had been teasing fans with snippets of new music since the end of last year. The band even alluded to different title tracks than the ones revealed and you can read Radio Nova's report on it here.
Frontman Caleb Followill opened up about the writing process of the new record in an interview with The Sun.
"I try to write and convince myself that I'm writing about something else, but a vein of my personal life flows through these songs."
"A lot of the instruments on this album, you could've heard on Pink Floyd or Beatles albums. We really dug deep to find the proper equipment."
Kings of Leon are due to celebrate the new album in a summer tour across Europe with some dates in America also announced, which includes a headline slot at Eddie Vedder's Ohana Festival.
However, due to the pandemic, it remains to be seen if the concerts will go ahead.
The track list for 'When You See Yourself'
1.'When You See Yourself, Are You Far Away'
2.'The Bandit'
3.'100,000 People'
4.'Stormy Weather'
5.'A Wave'
6.'Golden Restless Age'
7.'Time In Disguise'
8.'Supermarket'
9.'Claire And Eddie'
10.'Echoing'
11.'Fairytale'