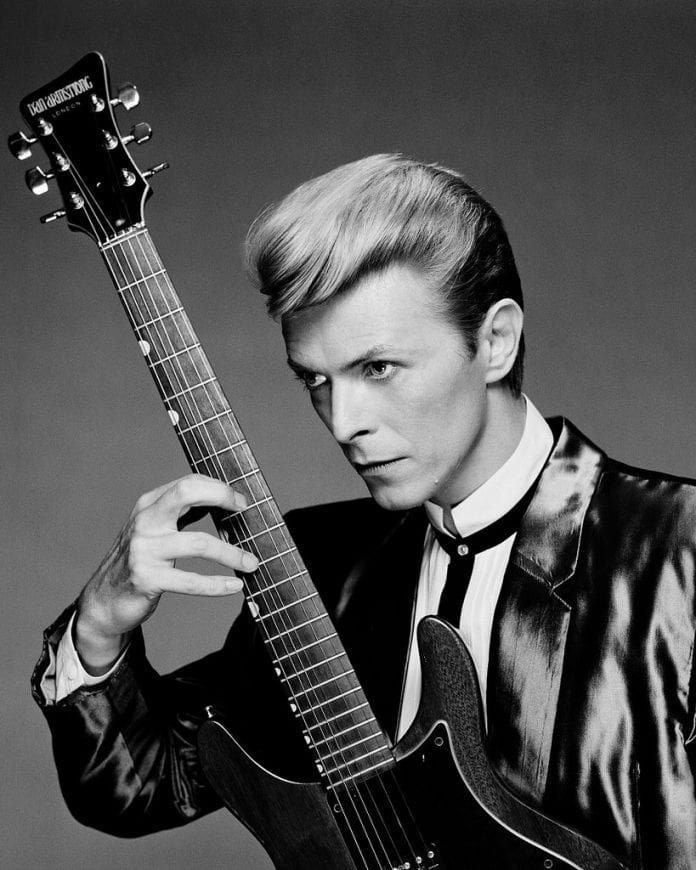 The late David Bowie was honoured at last night's 2017 BRIT Awards at London's O2 Arena.
His was posthumously awarded the prestigious Mastercard British Album Of The Year and the British Male Solo Artist statuettes.
Michael C. Hall, the star of Bowie's stage musical Lazarus picked up the late rock icon's British Album of the Year award for Black Star. The actor gave an emotional tribute and fittingly said of Bowie,
"If David Bowie couldn't be here today he wouldn't be here tonight."
Bowie's son, film director Ducan James later took to the stage to collect the award for Best British Male Solo Artist on behalf of his father. Guest presenter Noel Gallagher announced the winner as "The King" David Bowie. In his speech, Ducan James spoke of losing his father and becoming a father himself.
"I lost my dad late year but I also became a dad and I was…thinking what would I want my son to know about his granddad and I think it would be the same thing that most of my dad's fans have taken over the last 50 years. He's always there supporting people who are a little bit strange, a little bit different"
Referencing his father's quirky 1971 track 'Kooks', he went on to dedicate the award to 'all the kooks'
"He's always been there supporting people who are a little bit weird or a little bit strange or a little bit different. So this award is for all the Kooks and all the people who make the Kooks. Thanks."
Listen to the speech in full here.
Bowie was not the only late musician celebrated at the 37th Brit awards, as Andrew Ridgeley and Chris Martin led a moving tribute to George Michael, who passed away on Christmas Day last year.
Coldplay frontman, Chris Martin performed Wham! track 'A Different Corner' while recordings and images of the star played in the background.
Ahead of the performance Ridgeley took to the stage with Wham! Backing singers Pepsi and Shirlie. Ridgeley gave a beautiful speech to his late friend: "George's contribution to the great archive of contemporary music rests alongside the immortals. His is a legacy of unquestionable brilliance and one which will continue to shine and resonate for generations to come.
"George has left for us in his songs in the transcendental beauty of his voice and in the poetic expression of his soul, the very best of himself.
"I loved him and in turn and we, you, have been loved."
Picture Credit: Ron Frazier