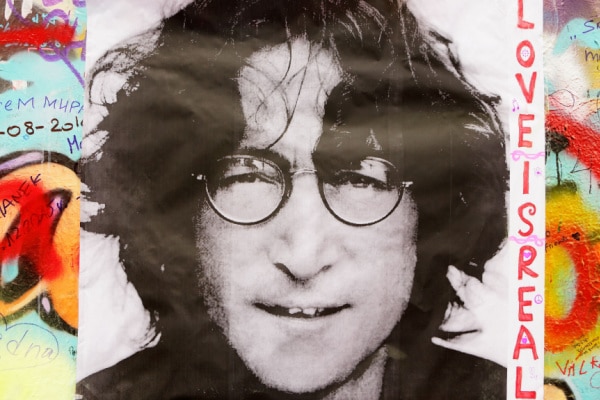 A letter which was signed by John Lennon on the day that he was killed is to go under the hammer.
This letter mentions three people the John Lennon had given his proxy to vote at an annual meeting for the Beatles' corporations. This meeting was taking place 9 days later in London.
The letter was signed by the late Beatle, just a matter of hours, before the singer was shot dead outside his New York apartment by Mark Chapman in December 1980.
You can see his signature on the document here. It is a document which also expected to sell for between $30,000 and $50,000 at the auction.
Childhood Home Of John Lennon Under The Hammer
News of Lennon's letter comes just days after it emerged that the former childhood home of the late singer sold for £279,000 at a recent auction.
The property has been credited with playing a key role in the musical developement of both John Lennon and Paul McCartney.
"This is a significant property in the history of The Beatles, famously a sanctuary for John and Paul in their Quarrymen days to come and rehearse without fear of noise complaints and to listen to the Rock `n' Roll records that inspired them", Paul Fairweather of Omega Auctions said.
He added, "We're very pleased with the final selling price and are excited to see what plans the new owner has for the house". 
Earlier, the Simpsons' producer Al Jean said that he would have loved the chance to cast John Lennon in a cameo role for an episode of the show.
"Many of the ones that I'd say would be a dream are never going to be on, like John Lennon or Neil Armstrong", Jean said. "We had tried to get a few US presidents, not recently, and they said no so that was the sort of like the Holy Grail we never found".
More on this from Nova here.