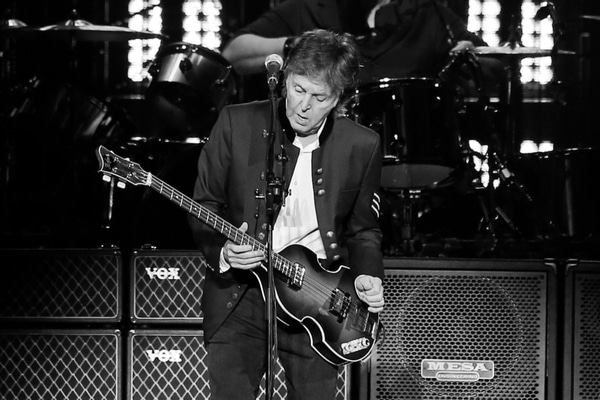 The former childhood home of music icon Paul McCartney is to be turned into a performance space for unsigned UK artists.
This news was confirmed by the National Trust.
This initiative will also allow hopeful musicians to  "visit, write, and perform at 20 Forthlin Road, sitting in the very same spots where around 30 of the world's most famous songs, including 'Love Me Do', 'I Saw Her Standing There', 'Hold Me Tight', 'I'll Follow The Sun' and 'When I'm 64' were written and rehearsed". See more on this here.
The home itself is also where McCartney wrote several of his hits. These hits include 'Love Me Do' and 'I Saw You Standing There' with John Lennon. He also wrote many other tracks with the fab four, aka The Beatles.
This initiative has been title "The Forthlin Sessions", as the childhood home is located at 20 Forthlin Road, Liverpool.
The house has also been hailed as the "birthplace of the Beatles".
It also holds a lifetime of memories and history for the McCartney family, who moved in to the home in 1955. Paul's mother Mary McCartney sadly passed away a year later, and his father Jim had always encouraged their two sons Paul and Mike to express their grief through music.
McCartney & 'The Forthlin Sessions'
Paul McCartney's brother Mike will consult with journalist Pete Paphides and the Liverpool Institute of Performing Arts, to choose the artists who will perform at the 'Forthlin Sessions'. 
Unsigned and UK-based musicians can apply for these sessions. They will also be recorded and shared publicly. The artists will have the opportunity to "reach new, potentially global audiences". 
Any budding artists out there, can apply for this here.
Last week, Beatles star McCartney also shared a very emotional letter, paying tribute to the late Foo Fighters' drummer Taylor Hawkins who died last month aged 50.
He also confirmed that he will headline Glastonbury later this year, while also confirming his dates for his upcoming stadium tour.