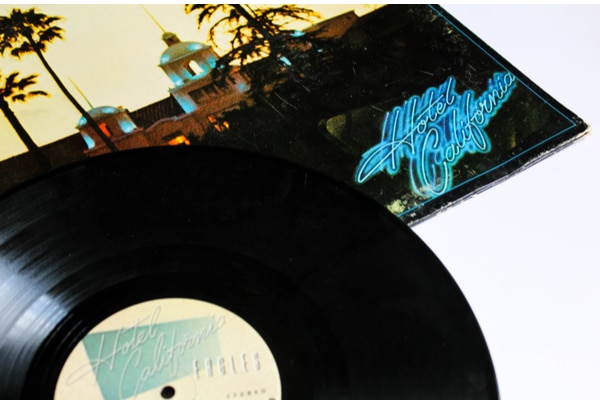 The Eagles have confirmed that Deacon Frey has left the band.
Deacon Frey who is the son of late co-founder Glenn Frey, has departed the Eagles, having toured with them since 2017.
He has not performed with the Eagles since the recent leg of their Hotel California Tour which began in February. The Eagles also confirmed that Frey would give these shows a miss due to illness. They added that his return would "be based on his recovery and doctor's recommendations". 
Shortly after his father's death in 2016, Deacon Frey joined the band's touring line up. He first came to the attention of Eagles' co-founder Don Henley when he performed 'Peaceful Easy Feeling' at his father's memorial service, calling his cover "so brave and composed". 
"As difficult as that might have been, he was so brave and composed", Henley said. "I'm sure, on the inside, he was churning. After a few months went by I thought, 'Why not see if he would like to be in the band?'".
https://www.youtube.com/watch?v=TMThZ8o4BR8
"Time for him to forge his own path"
And now, Deacon Frey has announced that he has left the Eagles. This news was confirmed by the Eagles co-founder Don Henley who released a statement via his Facebook account.
"Deacon Frey has devoted the past four and a half years to carrying on his father's legacy and, after some weeks of reflection, he now feels that it is time for him to forge his own path", Henley said.
"We understand, completely, and we support him in whatever he wishes to pursue in the years ahead".
The statement also added, "In the wake of his dad's demise, Deacon, at age 24, did an extraordinary thing by stepping from relative anonymity into the very public world of his father's long illustrious career".
"We are grateful to Deacon for his admirable efforts and we wish him well as he charts his future. Deacon's Eagles Family will always be here to surround him with love, support and goodwill, and he is always welcome to join us onstage at any future concerts if he so desires. We hope our fans will join us in wishing Deacon the very best as he moves into the next phase of his career".
Speaking of Hotel California, the Eagles performed their iconic track for the first time since returning to live touring since the pandemic. Check that out here.