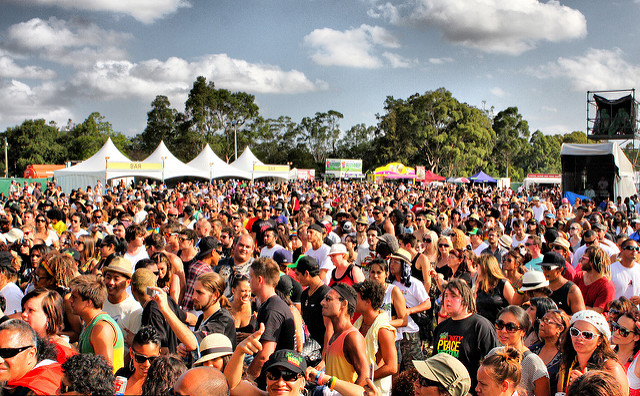 Health experts are warning of a significant increase in the spread of Measles at music festivals.
A new report has linked England's sudden measles outbreak with music festivals. The potentially fatal and highly contagious disease has been spreading across UK music festivals, quadrupling British diagnoses to 234 this year from 54 cases in the first six months of last year.
Glastonbury was responsible for 16 cases alone, while 7 cases were reported at NASS Festival in Somerset. A total of 36 cases have been reported at UK festivals during the months of June and July.
Here's a breakdown of the cases reported so far :
Glastonbury festival: 16 cases
NASS festival: 7 cases
Triplicity Music and Arts Festival: 6 cases
Tewkesbury Medieval Festival: 3 cases
Nozstock, The Hidden Valley: 2 cases
Noisily Festival: 2 cases
Secret Garden Party festival: 1 case
Yeovil Show: 1 case
Dr Mary Ramsay of Public Health England, has urged people not to attend any music festivals if they suspect they have measles, she also warned "young people who missed their MMR jab as children are vulnerable, especially if gathered in large numbers at an event".
Common symptoms of the virus include a fever, cold-like symptoms, sore eyes and a rash, it is spread through bacteria while sneezing or coughing.
She concluded by saying, "Measles can be very unpleasant and sometimes lead to serious complications… If you think you've got it, call your GP. Please don't turn up at the surgery or at A&E as you could infect other patients".
Photo Credit: Eva Rinaldi