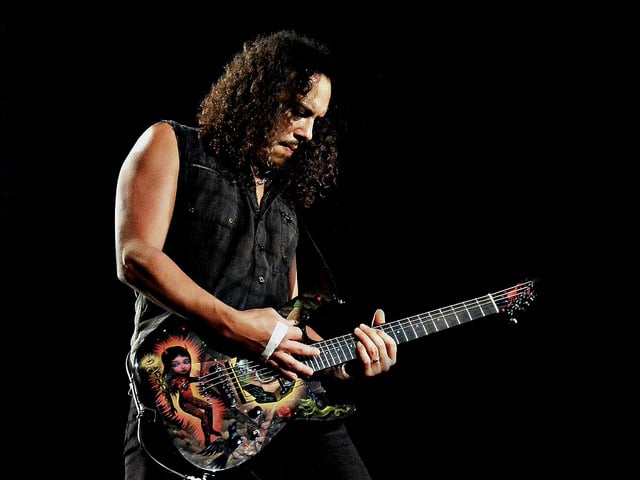 Metallica have announced they will premiere their new track 'Atlas Rise!' on Halloween.
However, some fans will get the chance to hear the track a little earlier if they snatch one of the groups exclusive 'Hardwired… To Self Destruct' mask's.
They will be available in selected record stores all around the globe for free on October 28th, and will contain a special code which will grant access to the track before it's release on October 31st.
'Atlas Rise!' will be the third track to be previewed from the upcoming album following the pre-release of both 'Hardwired' and 'Moth Into Flame'.
The group confirmed the news in a statement, "No surprises this time around! We're giving you some heads up that we plan to unleash the next track from Hardwired…To Self-Destruct, Atlas, Rise! to you streaming online this Halloween, October 31″.
Hardwired…To Self Destruct will be the groups first full album release since Death Magnetic in 2008. It was produced by Greg Fidelman and is due for release on November 18th.
To find out where the exclusive Halloween mask's will be available click here.
Metallica commence their tour tomorrow in San Juan, Puerto Rico.
Photo Credit: Phil King