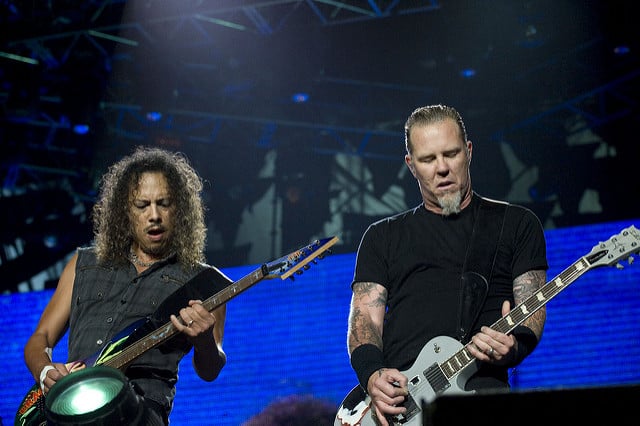 Metallica's new album is due for release in less that three months, but the band have said that they are not quite finished it yet.
'Hardwired… To Self Distruct' will be the band's first album since 2008's 'Death Magnetic'. The band have already released the semi title track 'Hardwired', however in an interview with US radio station 93.3WMMR, singer James Hetfield said that they still have a few things to change before the album's release.
He said "There's always something: 'Ah, this is a little too long-winded. Let's cut this out. Let's make this a little more potent.' We're craftsmen, and we want to make this as sharp and potent as possible. So all the way up to the last minute, even the running order, there's always something we're thinking about and trying to make it the best."
Although the band is still making changes to the album, Hetfield reassured fans "It is, by all means, done as far as songs go. So it's just artwork and little things here and there we're still working on."
Speaking of Metallica's songs, the singer said "We've been known to have long songs, and there are a few of those." Adding that 'Hardwired' is one of the shortest at 3mins 18 seconds.
'Hardwired… To Self Distruct' is set for release on 18th of November.
Photo Cred: Mike Murga