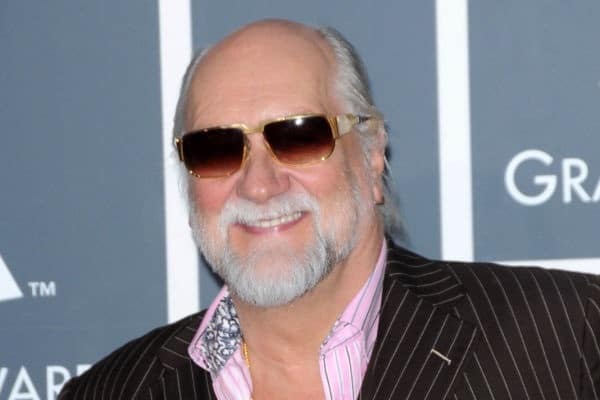 Would you like to listen to the article instead of reading it?
Rumours regarding the cocaine use among the band members of Fleetwood Mac has been spreading for years.
In fact, in a 2021 interview, drummer Mick Fleetwood once admitted that his use of cocaine, led to him being unable to remembering two years of his life.
After Fleetwood Mac released their much loved album 'Rumours' in 1977, Mick admitted that what happened in 1978 and 1979 are a mystery to him.
"It got out of hand way after the making of 'Rumours'. I remember not working for two years. I can't even remember what I did", he said. More on this here.
The late Christine McVie spoke even once claimed that a combination of Champagne and cocaine helped her to perform better on stage.
"I call him Fred"
However, it was an interview that Mick Fleetwood once did with Mojo magazine in 2015, where he revealed that his dalliance with this "marching powder", even saw him confide in an imaginary friend called 'Fred'.
"I call him Fred", Fleetwood revealed. "When I was a f****** nutcase, Fred would go, 'Mick, you'd better goto sleep now,' and I'd go, What the fuck do I want to go and sleep for? l'm 20 grams in and I'm up for 10 days, I could give a s***".
He also added, "Fred would say, 'Because you've got eight more shows to do and you're going to make a fool of yourself'".
On a more serious note, Mick Fleetwood did state that himself and his bandmates worked hard, following lessons he had learned in his youth.
"We've worked hard", said Fleetwood.
He continued, "I remember way back at the start, setting up my drums, I was in some little band in Notting Hill Gate. We were all underage and playing in a pub… I walked in with my drum kit, and said, Where do I setup? In my mind l'm going, There's a stage, this is a thing! The landlord didn't even look up. 'Oh over there.' Well, where's the stage? 'Over there, on the carpet.' Oh."
"But once you get on the carpet, you'd better fucking do something," the drummer continued. "You learn that very quickly, whether you're asked to turn up for a ham sandwich and beer, two and six, or just the privilege of playing. You better have a work ethic".
Fleetwood also emphasis the importance of showing concert goers real value for money.
"You can be the greatest player on earth, but if you don't f****** turn up and unload the equipment with the boys, if you blow the gig, you're not the guy for the band. It doesn't matter when you're in your living room with your mates, listening to records and shaking a tambourine, but it matters as soon as the landlord says, 'Get over on the carpet'".
Speaking of Fleetwood Mac, Stevie Nicks insisted that there is "no need" for the band to reunite following Christine McVie's death. More on that here.