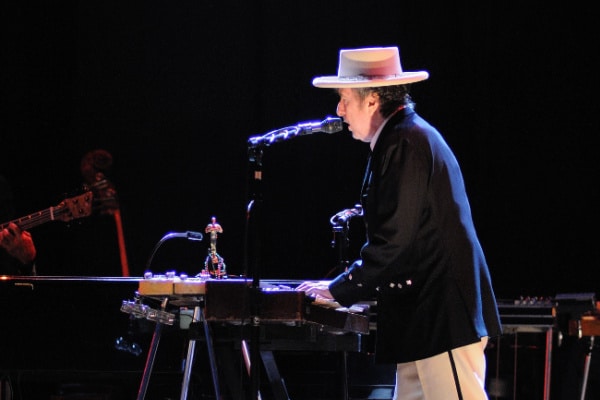 Bob Dylan is to bring his Rough and Rowdy tour to Ireland, with a live performance at Dublin's 3 Arena.
Tickets will go on sale from Thursday 1 September at 9am for a gig which takes place on November 7.
Widely regarded as one of the greatest singer/songwriters of all time, Bob Dylan sold over 125 million records, winning a myriad of awards including ten Grammy Awards, an Academy Award, a Golden Globe Award, along with the Presidential Medal of Freedom.
Dylan was also inducted into the the Rock and Roll Hall of Fame, Songwriters Hall of Fame, and Rock and Roll Hall of Fame.
He was also awarded the Pultzer Prize Bond in 2008 for "his profound impact on popular music and American culture, marked by lyrical compositions of extraordinary poetic power".
Bob Dylan is also renowned for tracks including 'Blowin In The Wind' and 'Times Are a-Chagin'. In fact, a rare re-recording of 'Blowin In The Wind' also sold at a recent auction for £1.48 million. More on this here.
Alleged Abuse Victim Drops Case Against Dylan 
This news comes after a woman who accused Bob Dylan of sexually abusing her during the 1960s, dropped the case.
Dylan had always denied these allegations, branding them "ludicrous".
"Mr. Dylan will vigorously defend himself against these lawyer-driven lies and seek redress against all those responsible. Including by seeking monetary sanctions against persons responsible for manufacturing and bringing this abusive lawsuit", his lawyer said back in January.
Dylan's lawyer Orin Snyder said, "This case is over. It is outrageous that it was ever brought in the first place", he said. "We are pleased that the plaintiff has dropped this lawyer-driven sham and that the case has been dismissed with prejudice".