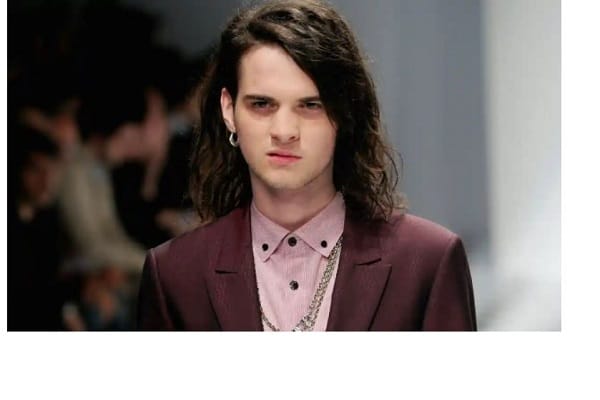 Nick Cave has confirmed the sad news that his son Jethro Lazeby has died at the age of 31.
Born in Melbourne in 1991, Jethro was born to mother Beau Lazenby and father Nick Cave. Cave's second child Luke was also born 10 days after Jethro. Nick Cave was married to his first wife Viviane Carneiro at the time.
Having worked as an actor, with roles in films Corrobore (2007) and 2011's My Little Princess, Jethro was also scouted to become a model. He had recently worked as a photographer.
"With much sadness" – Cave Confirms Tragic Death Of Son
Singer Nick Cave confirmed the sad news regarding his son's passing after releasing this brief statement, requesting privacy at this very difficult time.
"With much sadness, I can confirm that my son, Jethro, has passed away", Cave said. "We would be grateful for family privacy at this time". 
Last month, Jethro was sent to prison after assaulting his mother Beau Lazenby in Melbourne, Austrailia.
It had been reported that Jethro had convinced his mother to let him stay at the house. However, the next morning the pair allegedly had an arguement which saw Jethro attack her.
Having been bailed at Melbourne Remand Centre, Jethro was ordered to undergo treatment for substance abuse and to avoid contact with his mother for the next two years.
Jethro's representatives had argued that he had been diagnosed with schizophrenia, affecting his judgment.
"I do say to you that it's entirely in your best interests to participate with all support services that I've set up for you. It's very very important that your path to rehabilitation will be a much more positive one and therefore you will be less of a risk to the community at large and in particular to your mother", Magistrate Donnas Bakos said.
"The nature of grief"
Nick has faced this misfortune before, after his son Arthur died 7 years ago, aged 15. Arthur sadly fell from a cliff in Brighton.
Cave had previousy spoken about grieving for Arthur's death back in 2020.
"Susie [Cave's wife] and I have learned much about the nature of grief over recent years. We have come to see that grief is not something you pass through, as there is no other side", he said.
"For us, grief became a way of life, an approach to living, where we learned to yield to the uncertainty of the world, whilst maintaining a stance of defiance to its indifference. We surrendered to something over which we had no control, but which we refused to take lying down".
"Grief became both an act of submission and of resistance — a place of acute vulnerability where, over time, we developed a heightened sense of the brittleness of existence. Eventually, this awareness of life's fragility led us back to the world, transformed". 
Cave also added, "We found grief contained many things — happiness, empathy, commonality, sorrow, fury, joy, forgiveness, combativeness, gratitude, awe, and even a certain peace. For us, grief became an attitude, a belief system, a doctrine — a conscious inhabiting of our vulnerable selves, protected and enriched by the absence of the one we loved and that we lost". 
Last month, Cave confirmed the release of limited vinyl record of seven psalms.