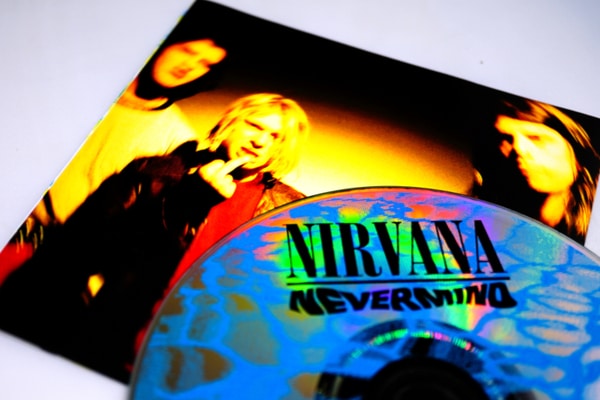 Nirvana's track "Smells Like Teen Spirit" has surpassed one billion streams on Spotify, according to Chart Data. It is the band's first song to reach such a milestone.
"Smells Like Teen Spirit" becomes the second track to recently join the billion club on Spotify, with Linkin Park's "In The End" also reaching the milestone.
Guns N'Roses "Sweet Child O'Mine", AC/DC's "Back In Black" and Metallica's "Enter Sandman" are also inching closer to joining them in that exclusive club.
Spotify have also recently launched their own "Billion Club" playlist, which features over 150 songs.
.@Nirvana's "Smells Like Teen Spirit" has now surpassed 1 billion streams on Spotify.

— chart data (@chartdata) June 28, 2021
It was also the opening track to Nirvana's 1991 album "Nevermind" which hit number one, selling over 30 million copies globally.
The song was also played on radio for the first time on 27 August 1991.
Nirvana's album "Nevermind"
The album has been credited with returning rock 'n' roll integrity and passion to the top of the charts. It has also been credited with killing off hair metal.
This success of the track and the album even surpassed the hopes and expectations of the group, who were hoping that the album would make enough money for them to afford an apartment each! Those were the words of the band's former drummer and current Foos frontman Dave Grohl.
"That being said, nobody thought that it was going to be what it became", he said. "We thought, 'Hopefully we'll get to achieve the success of a band like Sonic Youth, and each get to have our own apartment!' That was the extent of our ambitions".
More on that report from Nova here.
"An incredible album"
Charles R. Cross authored Nirvana frontman Kurt Cobain's biography "Heavier Than Heaven". Cross recently spoke about the success of "Nevermind".
"It's an incredible album", he said. "It would have been a hit whenever it was released. But at the same time, the timing was right for there to be a superstar act like Nirvana".
"It came right at the end of the death knell of hair metal and the world was screaming for rock music that would be meaningful again", he continued. "And the timing for a new generation wanting a voice was also ideal".
"It just so happened that everything came together at the exact right moment when rock needed a revolution".
Recently, Nirvana's Krist Novoselic hinted that the album could be reissued to celebrate 30 years since its release.
"We're going to have the 30-year 'Nevermind', but we're still putting it together", Novoselic told Uncut. "It's kind of late! What's on it? You'll see, I don't want to spoil the surprise!", he said. More on that story here.