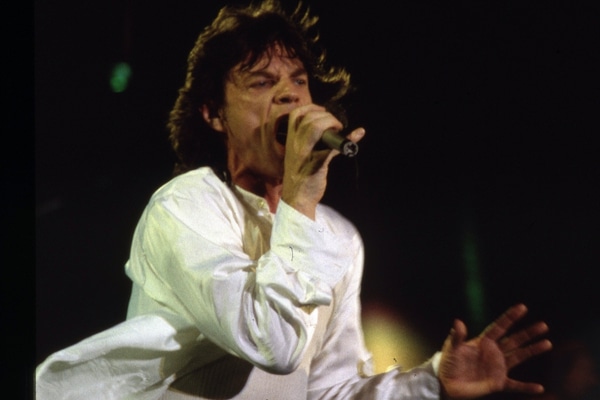 Mick Jagger says that he does not feel that the Rolling Stones upcoming European Tour will be the las for the Rolling Stones.
The band's upcoming tour kicks off in June, with a show in Madrid on June 1. The tour also includes a trip to Liverpool's Anfield Stadium, and London's 02 on June 25 and July 3.
Other cities included in this tour also see the Stones playing shows in Amsterdam, Munich, Berlin, Milan, Brussels, Paris, Gelsenkirchen, Lyon and Vienna.
When asked if the band's upcoming tour will be their last, Jagger replied, "I am not planning it to be the last tour". 
"can't stay like that forever"
On top of this, the band's frontman Jagger also spoke about removing their track Brown Sugar from their tours. The track was also cut for the Rolling Stones' US Tour last year.
Released in 1971, the track sparked huge controversey over its lyrics, which refer to the depiction of non-consensual sex with a slave. It did reach number one in several countries following its release.
The lyrics of the song read, "knows he's doing all right, hear him whip the women just around midnight". 
Jagger also revealed that the track was removed, as times have changed and the Stones needed to adapt.
"The early days were the days of shock and awe, things can't stay like that for ever", he said.
"When you start out, I mean popular music is always in need of shaking up", Sir Mick said the band's approach to music. "We were quite good at that". 
"We had our own style and our own way of approaching things and we had a different way of behaving", he added. "And it provoked a lot of people". 
"I thought a lot of it was super over-reaction but it became a bit of a cliché." He also told Swedish radio: "It served us well in some ways… we got noticed". 
Last month saw Mick Jagger speak about the band's upcoming tour, while Keith Richards spoke about possible new music to be released by the band.