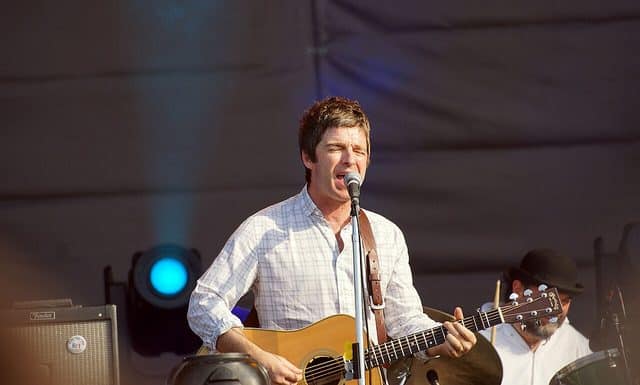 Noel Gallagher has been awarded the Teenage Cancer Trust award after serving as an ambassador for the charity.
The show has been happening since 2000 and this year marks the 17th anniversary of Teenage Cancer Trust gigs being held at the Royal Albert Hall. They have put on over 100 shows for the charity.
Speaking in a video uploaded to the charity's YouTube channel of Noel winning the award, Gallagher spoke of the importance of the charity and of the concerts. "I don't think anyone at the time would have thought it would have become such a part of the musical calendar. It's a great thing Roger has done. It doesn't take much convincing to get me here, I love the kids and the charity and all that but I never tire of playing the Albert Hall. There's something only musicians will experience walking out on that stage, it's quite a magical feeling. I've never done a bad show here."
Gallagher spoke about the difficulties in getting people interested in the awards. He said it was difficult for Daltrey with 'trying to get some of young'uns involved, before adding that 'hopefully Ed Sheeran will be able to turn the tide there"
For his part, Daltrey has praised Gallagher and his commitment to the Trust. He has previously spoken about his desire to step down by 2020 and has picked Noel Gallagher as his potential successor.
He said: "I'd like to do 20 years and that'd be enough for me. I'll probably hand it over to Noel or someone. One of the younger mob."
"I think in three years time, it'll be time for me to find someone else to pick up my reigns. I'm sure there'll be someone be there to do it. I will warn them that it's much more work than they'd think it is. But it's the most rewarding work that you'll ever do, not financially or in anything like that, but it fills you up with something money can't buy. It's amazing."
The concerts have seen the likes of Muse, Arctic Monkeys, Suede and Depeche Mode all perform at the Royal Albert Hall. Roger Daltrey and Pete Townsend of the Who have been involved in putting the gigs together every year.
Blur's Graham Coxon attended the Who concert and praised both Gallagher and the Who saying that Gallagher had a  "fine voice" and adding that The Who were "brilliantz".
Photo Cred: Paul Padshewsky