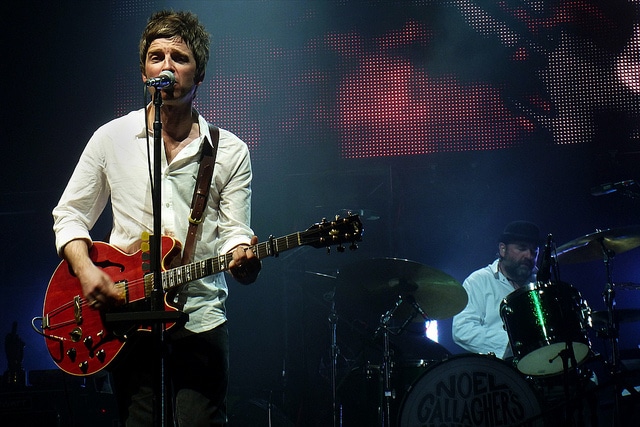 It seems like every musician rumoured to be headlining the Glastonbury festival next year is acting very coy, Noel Gallagher has thrown his name in the hat stating 'i'm available that weekend'.
The speculation is that the frontman will headline the pyramid stage in 2015, either with his band High Flying Birds or with a reunited Oasis.
Speaking to London station XFM, Noel was asked what he thought about the comments made by Foo Fighters' singer Dave Grohl. While discussing Glasto 2015, Grohl stated that Foo Fighters would headline the festival if, Oasis and Prince played too.
"He's great," said Noel, "What they say about him is true. He is genuinely one of the nicest men in rock. "We've done some big gigs with them down the year. Great lads, all of them."
Asked about the Worthy Farm festival he said: "If it I was asked, yeah. I'll headline the spoken word tent, anything."
Gallagher's new album Chasing Yesterday is due out on March 2nd 2015 and is the second LP from the singer and his band High Flying Birds.
It's the first album that Gallagher has produced himself, he said producing the record was a "a major pain in the arse".
Noel Gallagher plays Dublin's 3Arena on March 4th 2015. Hear his new single 'In The Heat Of The Moment' here.