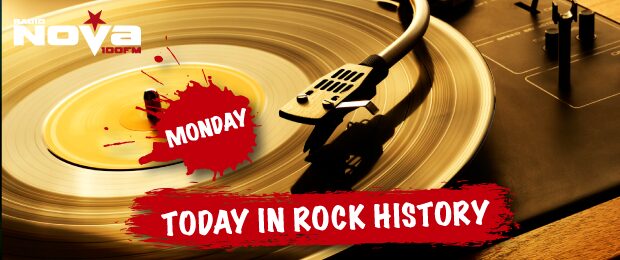 It's important to know your rock history, here at Radio NOVA we bring you ten rock stories from the sixties, seventies, eighties, nineties and the noughties.
On this day in rock history: November 24th.
1964: Britain's first commercial radio station, Radio Manx, begins broadcasting from the Isle of Man.
1966: Kansas City police officers battle with rioting teenagers at a James Brown concert after officials stop the show due to Brown's "obscene dances."
1974: John Lennon rehearses with Elton John for Elton's upcoming Madison Square Garden performance, at which the ex-Beatle will make a surprise cameo.
1983: The Undertones split up, lead singer Feargal Sharkey went on to have a number 1 single as a solo artist with 'A Good Heart'.
1984: Motley Crue drummer Tommy Lee married his girlfriend, Elaine Margaret Starchuk. The marriage lasted one month.
1991: Eric Carr (Paul Charles Caravello) drummer with Kiss died aged 41, of complications from cancer in a New York hospital.
1991: Freddie Mercury died of complications from aids at his home in London, aged 45.
2003: Glen Campbell is arrested for drink driving and hit-and-run charges in Arizona, after crashing his BMW into another car at another intersection and continuing on.
2005: Bob Geldof called for fair trade at an awards event in Rome that recognised his antipoverty efforts. "Africa must be allowed to trade itself out of poverty."
2007: Red Hot Chili Peppers bassist Flea lost his multi-million pound house in a wildfire that swept through Malibu, 53 other properties were destroyed by the blaze. Flea told the Los Angeles Times the $4.8m property was "burnt to a crisp".