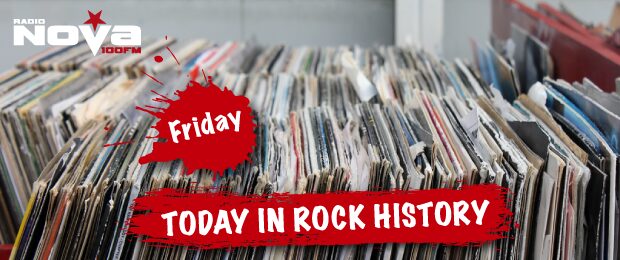 It's important to know your rock history, here at Radio NOVA we bring you ten rock stories from the sixties, seventies, eighties, nineties and the noughties.
On this day in rock history: October 31st.
1964: Ray Charles is arrested at Boston's Logan Airport for possession of heroin. The singer is ordered to rehab in order to avoid jail time.
1967: After spending one night in prison The Rolling Stones' Brian Jones is released on £750 bail from prison in London after being charged with marijuana possession.
1967: Iggy and The Stooges make their live debut at a Halloween party in Detroit, Michigan.
1970: Michelle Phillips of the Mamas and the Papas marries actor Dennis Hopper, the marriage is annulled seven days later.
1976: Elvis Presley records his last song at his Graceland home, singing Jim Reeves' "He'll Have To Go".
1986: Roger Waters went to court to try and stop David Gilmour and Nick Mason from using the name 'Pink Floyd', for future touring and recording.
1990: During a gig in Seattle, Billy Idol dumped 600 dead fish in Faith No More's dressing room. They responded by walking naked on stage during Idol's set.
1993: Red Hot Chili Peppers bass player Flea was at the scene of  River Phoenix's fatal collapse outside the Viper Room in Los Angeles.
1995: James Brown is charged with assault at his home in South Carolina, after allegedly striking his wife Adrienne with a mirror.
1996: Slash announced he was no longer in Guns N' Roses. The guitarist said that Axl Rose and he had only been civil to each other on two occasions since 1994.