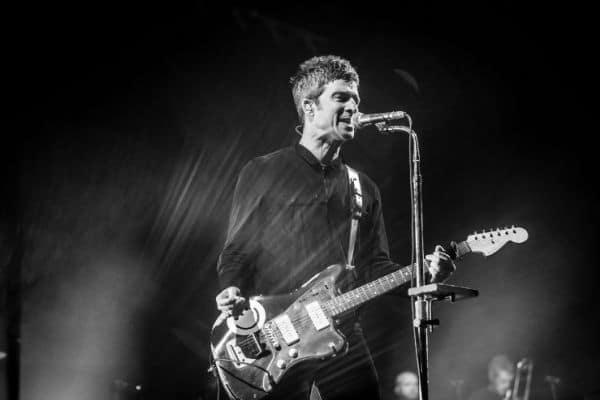 Noel Gallagher has released a newly remixed version of his track 'Pretty Boy', featuring the Cure's Robert Smith.
The remix sees Smith join forces with Gallagher and his band High Flying Birds, and will feature on the former Oasis' guitarist's upcoming album 'Council Skies', which arrives on June 2.
"slowing it down"
Speaking about the remix, Robert Smith explained how he was delighted to be collaborating with Noel Gallagher.
"I was surprised and delighted when Noel asked me to remix this gorgeous song, and I had a lot of fun slowing it down and spacing it out", Smith said.
He also added, "Cure drummer Jason Cooper gave me a great vibey drum track to play along with – and the rest just phased into place under the starry sky of my distant moon…".
"going back to the beginning"
Gallagher had previously previewed the album back in January, releasing the single 'Easy Now'.
The album itself has been also described as Gallagher's "most varied and accomplished solo record to date".
"It's going back to the beginning. Daydreaming, looking up at the sky and wondering about what life could be … that's as true to me now as it was in the early '90s", he also said of the album.
Gallagher also added, "When I was growing up in poverty and unemployment, music took me out of that. Top Of The Pops on TV transformed your Thursday night into this fantasy world, and that's what I think music should be. I want my music to be elevating and transforming in some way". 
Noel Gallagher had released the original version of 'Pretty Boy' back in November.
Recorded at Gallagher's music studio, the album was also co produced by the former Oasis guitarist, alongside the Smiths' Johnny Marr.
This album also marks the first material released by Gallagher's band since 2017. More on this here.