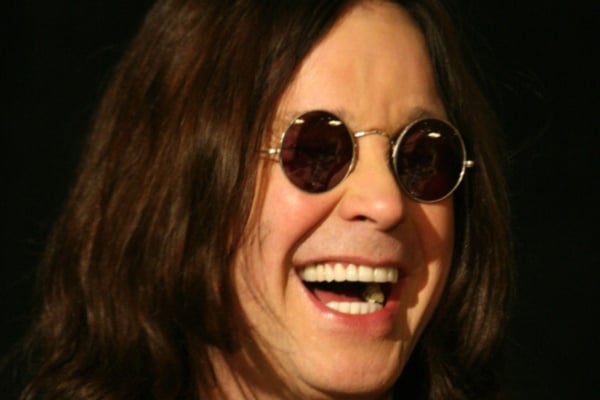 The Osbourne family have provided a positive update, after Ozzy Osbourne returned home to LA following a medical procedure.
Osbourne had previously announced that he was awaiting surgery on his neck, having revealed he was struggling to "walk properly these days".
"I have physical therapy every morning. I am somewhat better, but nowhere near as much as I want to be to go back on the road", Ozzy revealed in an interview.
It was reported last week that the Black Sabbath singer would undergo surgery to "determine the rest of his life". There is also more on this report here.
"feeling the love"
Since then, Ozzy has taken to social media to update his fans since returning home from surgery.
"I am now home from the hospital recuperating comfortably", Ozzy wrote. "I am definitely feeling the love and support from all my fans and send everyone a big thank you for their thoughts, prayers and well wishes during my recovery".
Along with Ozzy, his wife Sharon has also thanked the fans for their support as her husband recovers from his operation.
"Our family would like to express so much gratitude for the overwhelming amount of love and support leading up to Ozzy's surgery", Mrs Osbourne wrote. "Ozzy is doing well and on the road to recovery. Your love means the world to him".
— Sharon Osbourne (@MrsSOsbourne) June 14, 2022
Sharon Osbourne followed this by posting a photo of her husband performing many years ago, along with the caption, "He's feeling good!".
He's feeling good! 🙏❤️ pic.twitter.com/eZfxL2OX0p

— Sharon Osbourne (@MrsSOsbourne) June 15, 2022
The Osbournes
Along with this, Sharon Osbourne had previously announced that her husband Ozzy has an album due for release in September.
"He's finished another album which is coming out in September. And there we are", she said. "He's busy in the studio".
"He still does all his writing and singing, and it keeps him really happy… He'll never stop singing and writing. We've built him a big studio here [at the house in the UK], so he can do it all at home. And he can't wait to come back, to be honest with you".
More on this here.