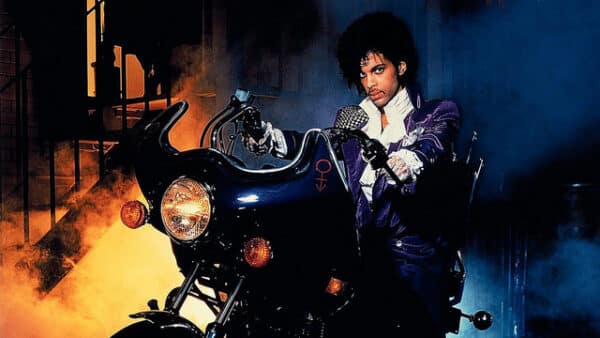 Paisley Park have confirmed that a special celebratory event has been organised for Prince on Wednesday April 21, to commemorate the fifth anniversary of his death.
The Purple Rain singer died from an accidental fetanyl overdose on 21 April 2016 aged 57.
Paisley Park confirmed that to mark this anniversary, fans will be offered free admission at the compound in Minnesota, where Prince's ashes will be on display in the atrium.
The Paisley Park atrium was Prince's home and creative studio for decades. It will be open for free visitation on April 21 from 9am to 9pm. Visits will also be timed.
People must also wear masks in accordance with Covid-19 guidelines. Guests can also leave flowers and other memorials outside the main entrance at Paisley Park on 7801 Audubon Road.
In October 2016, Prince's 65,000 foot studio in Chanhassen first opened as a museum. When this opened, a custom-made ceramic urn was made in the shape of Paisley Park with Prince's symbol on top and was originally placed in the middle of the atrium.
However at the request of Prince's family, the ashes were later removed from public view.
Paisley Park event to "celebrate his life"
Taking to Twitter, Paisley Park made this annoucement.
"On the fifth anniversary of Prince's passing, we are opening our doors for fans to pay tribute and celebrate his life. The Atrium will be open for free visitation on Wednesday, April 21, from 9 AM–9 PM (timed entry; advance reservations are required)". 
1,400 people who were fortunate to get reservations at Paisleypark.com will be able to visit and pay respects to Prince on April 21. They will be allowed 30 minute visits to the atrium.
There are 70 time slots available with 20 people per slot. The Minneapolis Star Tribune reported that there will also be no regular tours that day.
"Incredible force and inspiration"
Cheif Executive for Paisley Park, Andy Seiffert released a statement, hailing Prince as an "incredible force and inspiration".
Sieffert said, "Prince's passing remains incomprehensible to all of us". 
"We celebrate his life and legacy every day at Paisley Park, a place that Prince wanted to share with the world", he also added.
"So, on this day especially we want to acknowledge the incredible force and inspiration Prince is in people's lives and open up our doors for them to pay their respects".
Prince Estate reissue
Last year, Prince's Estate also released a reissue of an expanded version of the singer's 1987 double-album "Sign o' the Times". The album re-entered at number 13 on the top 200 Albums. It also reached 16,000 sales. Check out Nova's report here.
It was also revealed that Prince's beloved white dove, Divinity passed away last month. More here.