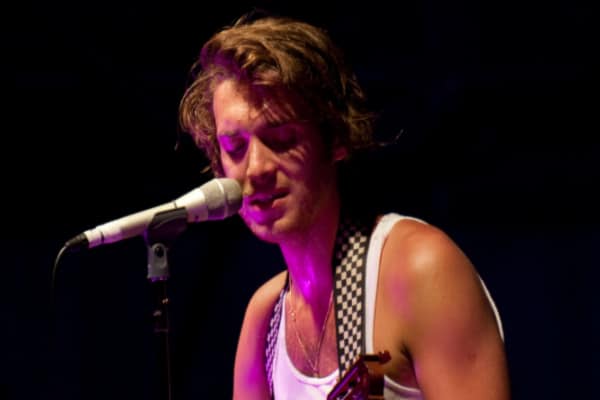 Paolo Nutini has announced details for a series of outdoor live shows across Ireland next Summer.
Nutini will take to the stage at Cork's Musgrave Park on 14 June 2023, Dublin's Malahide Park two days later, before performing at Belfast's Belsonic on June 17.
This announcement comes ahead of the Scottish singer's sold out shows in Dublin, Belfast and Limerick next week.
AUGUST 2022
21st – Limerick, The Milk Market (SOLD OUT)
22nd – Limerick, The Milk Market (SOLD OUT)
24th – Dublin, 3Olympia Theatre (SOLD OUT)  
25th – Belfast, Custom House Square (SOLD OUT)
JUNE 2023
14th – Cork, Musgrave Park
16th – Dublin, Malahide Castle
17th – Belfast, Belsonic
"significantly broader music palette" 
Last month, Paolo Nutini had released his latest album, 'Last Night In The Bittersweet', his first record following in eight years.
The album has been hailed as an epic which covers a wide range of genres, from classic rock to post punk, right through to hypnotic krautrock.
'Last Night In The Bittersweet' is an album which opens with the track 'Afterneath', which samples Patricia Arquette's iconic speech from the final scenes of 1993 classic 'True Romance'. 
Several outlets including Mojo 4 have hailed Nutini's album, saying that he has "re-emerged with a significantly broader musical palette and a sound which, on the heroic Shine A Light, borders on anthemic….Lose it merges Split Enz's I Got You with the relentlessness of Krautrock; Heart Filled up begins in almost hymnal fashion and finishes like late-period Julian Cope…. He's pushing his own boundaries". 
The album also features tracks such as 'Through The Echoes', which evokes connotations of Otis Redding and Ben E King, while 'Lose It' evokes shades of 70s German bands such as Neu! and Can.
Available on the the official website for Paolo Nutini, the album can be purchased in clear double-vinyl. Scottish indie stores are also keeping the album in white marble double-vinyl.
You can have a listen to the album yourselves here.
Paolo Nutini will undoubtedly look for similar success with this latest album, as two out of his previous three records 'Sunny Side Up' and 'Caustic Love' have reached top spot in the UK Album Charts.
The singer has earned eight million global album sales, eight million UK single sales, along with 18 Platinum certifications.
Tickets for the shows are available from Friday 19 August. More information on this here.