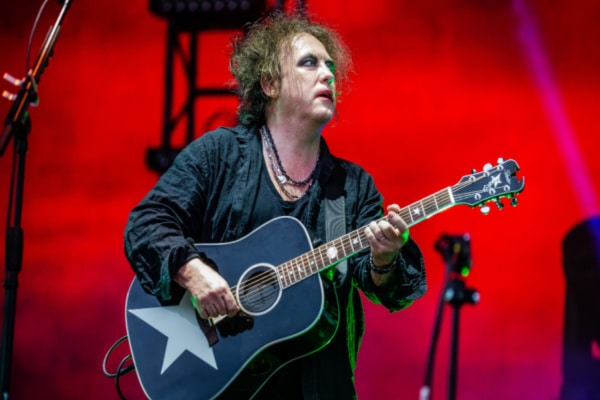 Marking 30 years since its arrival, the Cure are to release a 30th anniversary edition of their album 'Wish'.
Arriving on October 7, the album has been remastered by the Cure's frontman Robert Smith and Miles Shovell at Abbey Road Studios. This three CD or two CD also features 45 tracks.
Along with the original album, this will also include 20 previously unreleased demos. This edition will also include a previously unreleased track 'A Wendy Band' from the band's sessions at Manor Studio from 1992.
It will also contain a previously unreleased live version of 'End', which was recorded in Paris in 1992. Other alternative mixes are also included.
This edition also features four tracks from the 1993 Cure mail-order-only cassette, 'Lost Wishes'. None of these track have appeared in digital form or CD.
Check out the track 'Uyea Sound' from Lost Wishes below.
Album "A very gentle, yearning thing" For The Cure
In a press release, Robert Smith had revealed that the band had been so busy touring, that they did not have time to finish off production.
Speaking about Wish, the Cure frontman feels that this album brough out this "very gentle, yearning" side to the band.
"There's a side to the album which I had kind of forgotten, a very gentle, yearning thing which is quite beautiful", Smith said.
He continued, "In the studio control room, it all sounded excellent, but I got too busy sorting out our upcoming concerts to properly oversee the mastering. It was too late to do anything about it; the album was out, and we were off around the world again. It has really bugged me for a very long time. It has taken 30 years, but finally, finally, my Wish has come true".
The Cure are to also begin a European Tour this October. More information can be found on the band's website here.
Smith had also revealed earlier this year that the band are working on a new album.
"I get fed up of saying this now! We will be playing from October and the new album will be out before then. We walked on [stage at the Ivors today] to a bit of new music, actually. Hopefully no one recorded it!", he said.
"It'll be worth the wait. I think it's the best thing we've done, but then I would say that. I'm not doing an Oasis when I say that, 'IT'S THE BEST FOOKIN' ALBUM'. A lot of the songs are difficult to sing, and that's why it's taken me a while".