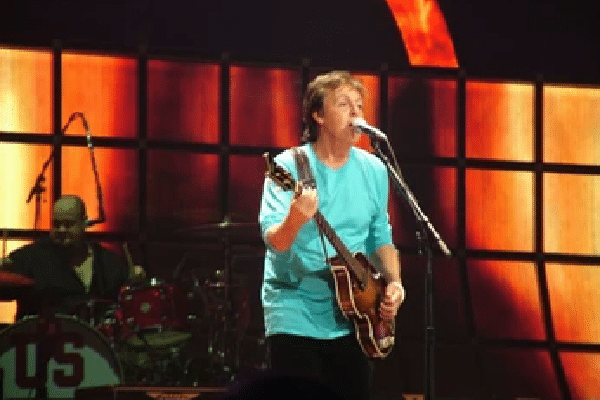 An interview showing music icon Paul McCartney meeting "down to earth" Queen Elizabeth for the first time has been shared.
The interview which was released in 2021, saw the former Beatle reveal that he met the late monarch when he was 10 years old.
Queen Elizabeth II died earlier this week aged 96, after doctors became worried for her health. 
Following her passing, several household names from the world of entertainment reacted to the news, with the likes of Elton John, Ozzy Osbourne, Brian May and Diana Ross all paying tribute and more.
"very down to earth"
In this interview, Paul McCartney described the late monarch as "down to earth".
"Because the coronation was approaching, there was a competition for all the schools in England," he said back in 2021. "You had to write an essay on the monarchy and I liked that idea". 
McCartney also added that he wrote in his essay that the late monarch was "our lovely young queen", who helped him with his "division". 
"I was very nervous, cos they called out my name," he said. "I stumbled up with legs of jelly and it was the first time I'd ever really been on a stage". 
"I think the thing about the Queen is that she's – she's royal, so you look up to her cos she's royal. But she's very down to earth". 
You can see the clip in full below.
Earlier this month, Elton John paid a further tribute to the Queen during his live show at Toronto.
"I'm 75 — she's been with me all my life, and I feel very sad that she won't be with me any more," he continued. "But I'm glad she's at peace and I'm glad she's at rest, and she deserves it because she's worked bloody hard". 
Find out what else he said, along with Nova's report here.