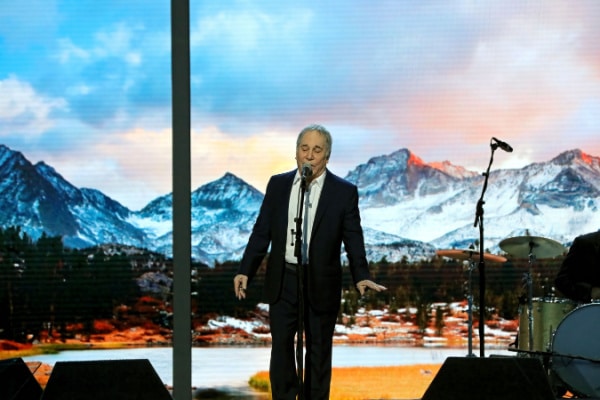 Paul Simon has said that he has not "accepted" his hearing loss, and hopes to find a solution, which will allow him to continuing his touring career.
The 81 year old singer, admitted to losing "most" of his hearing in his left ear, which has hampered his ability to perform live.
"Quite suddenly, I lost most of the hearing in my left ear, and nobody has an explanation for it", Simon had said in a previous interview. "So, everything became more difficult".
Simon did add that he had hoped that the problem would "repair itself".
"I haven't accepted it"- Paul Simon
Speaking recently, Simon has revealed that he is due to start working with two guitarists, who could fill in some of the musical parts for him on stage.
"Usually, when I finished an album I went out and toured with it, and then I have the opportunity to really investigate the piece. And then it evolves to another standard, and goes further. Although a week from now I'm going to try and work with two guitarists who will play the parts that I played on the record [2023's 'Seven Psalms'], and see if I can sing the piece. I'm not sure how I can integrate my voice with the guitars", he said.
The You Can Call Me Al singer also added that he is still playing his guitar, as it helps his mood.
"I play the guitar every day. It's the instrument that allows me to express myself creatively. But it's also where I go for solace. If I'm feeling … 'whatever", Simon revealed.
"So it's a very crucial thing to me. You know, something happens to you when you have some sort of disability that changes your awareness or changes how you interact with life".
Last year, Paul Simon also released his documentary 'Restless Dream', which explores "how the limitation of your belief always tends to be tied to your conception of your mortality".