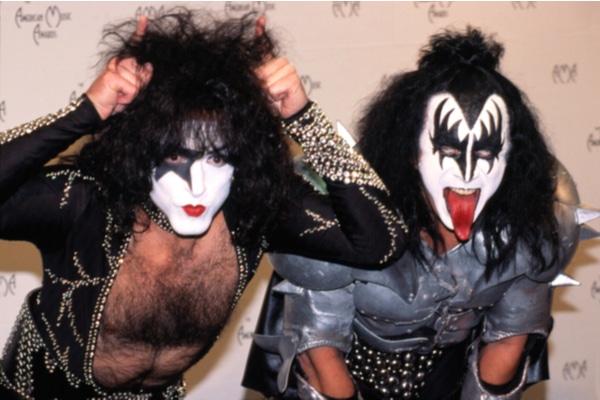 Paul Stanley has defended his right to speak out on political issues, saying he voices his opinions as an American citizen. During an interview with Yahoo Music's Lyndsey Parker, the KISS frontman spoke on how he uses Twitter to blast people who are defiantly against mask wearing.
Paul, who believes they pose a risk to both themselves and those around them, thinks it is unfortunate that some people are vehemently against wearing masks, mainly because of it being politicised. Although he thinks there has been much backlash from misinformation and constantly changing 'advice', Stanley believes "this is a work in progress". He said we are still learning about this virus, "so, is it gonna change, is the information gonna change? Of course it's gonna change".
Paul, and his KISS bandmate Gene Simmons have been criticised for being vocal on people refusing to wear a mask. He said there was a time when he believed entertainers should just "shut up and entertain" but, Stanley said he speaks as an American citizen.
"It's interesting. Times have changed, because there was a time where I thought, well, entertainers should just entertain. But the fact is that, quite frankly, I see myself as a citizen," declared Paul. "And I think that my voice is at least as important as anyone else's. And to not be able to voice my opinion actually seems un-American. It's not surprising to me, at this point, that the people who say 'shut up' are the people who don't agree.
"If I was on your side, you'd go, 'Yeah, keep talking.' It's not a surprise that the people who would like people like me to not voice an opinion are the people who are on the other side of the fence. And that's too bad, that's sad, because, again, I don't wanna politicize anything", said Paul. "I'm trying to help. I'm trying to make people aware that perhaps we can end this pandemic a little bit sooner and with some less fatality. So it's not a matter of who you vote for, or conspiracies, or anything like that. I just wanna help."
Paul's bandmate Gene has clarified his comments that rock is dead. Simmons first made the controversial comments in 2014, but doubled down on this statement last month.