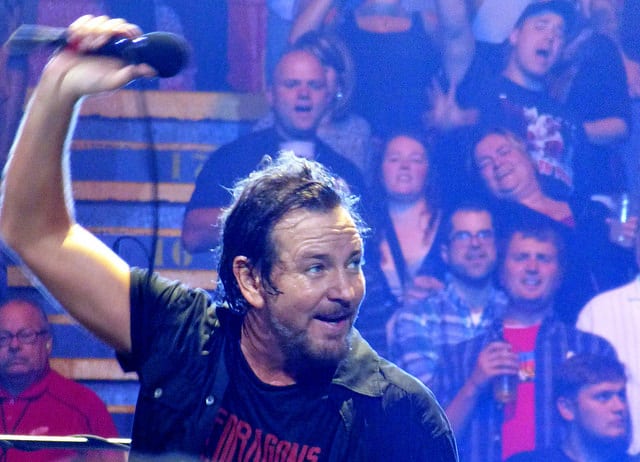 Pearl Jam and Electric Light Orchestra are among the list of names nominated for the Rock & Roll Hall Of Fame in 2017.
The Rock & Roll Hall Of Fame, which inducts new artists and bands every year, was started in 1983. To become eligible for induction into the Hall Of Fame, an artist or band must wait 25 years after the release of their first album.  The Hall of Fame says "Besides demonstrating unquestionable musical excellence and talent, inductees will have had a significant impact on the development, evolution and preservation of rock & roll."
The Hall Of Fame already includes many influential acts from the world of rock music and culture. Last year's inductees included NWA, Cheap Trick, Chicago, Deep Purple and Steve Miller. Out of the list of nominees chosen below, five will be inducted into the Hall Of Fame in 2017.
The long list of nominees is as follows:
Bad Brains
The Cars
Chaka Khan
Chic
Depeche Mode
Electric Light Orchestra
J. Geils Band
Jane's Addiction
Janet Jackson
Joan Baez
Joe Tex
Journey
Kraftwerk
MC5
Pearl Jam
Steppenwolf
Tupac Shakur
Yes
The Zombies
Photo Cred: GabboT