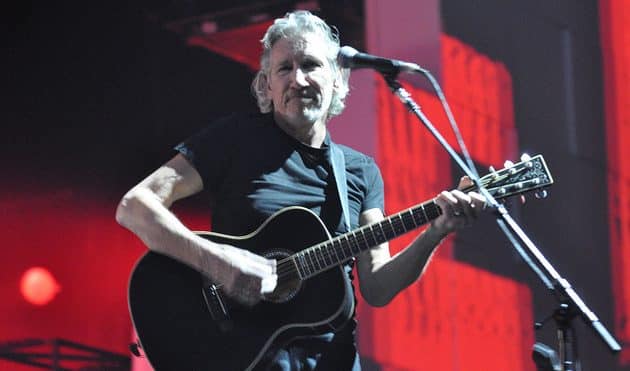 Say it isn't so lads, tears may be starting to stream down the cheeks of many Pink Floyd fans, as the band announce that their new album will their last.
The Endless River is the band's first record for more than two decades, they unveiled the artwork on buildings in ten international cities around the world.
The new LP from David Gilmour, Rick Wright and Nick Mason is an 18-track, four-sided double-album, keeping the classic format and will be out in early November.
This is the bands first album in 20 years, since 1994′s The Division Bell. It is based on recordings from the same 1994 session, and will feature contributions from deceased keyboard player Richard Wright, who passed away in 2008.
Speaking to BBC 6 Music, singer David Gilmour said, "Well, Rick is gone. This is the last thing that'll be out from us. I'm pretty certain there will not be any follow up to this. And Polly, my wife, thought that would be a very good lyrical idea to go out on. A way of describing the symbiosis that we have. Or had."
Commenting on Wright, Gilmour said, "He has been underestimated by the public, by the media and by us at times I hate to say. I didn't necessarily always give him his proper due. People have very different attitudes to the way they work and we can become very judgemental and think someone is not quite pulling his weight enough, without realising that theirs is a different weight to pull."
Nick Mason added, "I think the tendency is that the most attention is played to the songs or the guitar part or whatever, and sad old drummers and keyboard players get left behind. I think it's been a great opportunity; it is a great opportunity to recognise, remember and maybe give some credit rather late on. He was very gentle, very quiet, which doesn't help if you're in a band looking to promote yourself of course."
The album will be released on Parlophone on Friday November 7th.
The Endless River track list:
Side 1
Things Left Unsaid
It's What We Do
Ebb and Flow
Side 2
Sum
Skins
Unsung
Anisina
Side 3
The Lost Art of Conversation
On Noodle Street
Night Light
Allons-y (1)
Autumn'68
Allons-y (2)
Talkin' Hawkin
Side 4
Calling
Eyes to Pearls
Surfacing
Louder Than Words